Kitchener
Coming to Station Park in 2022.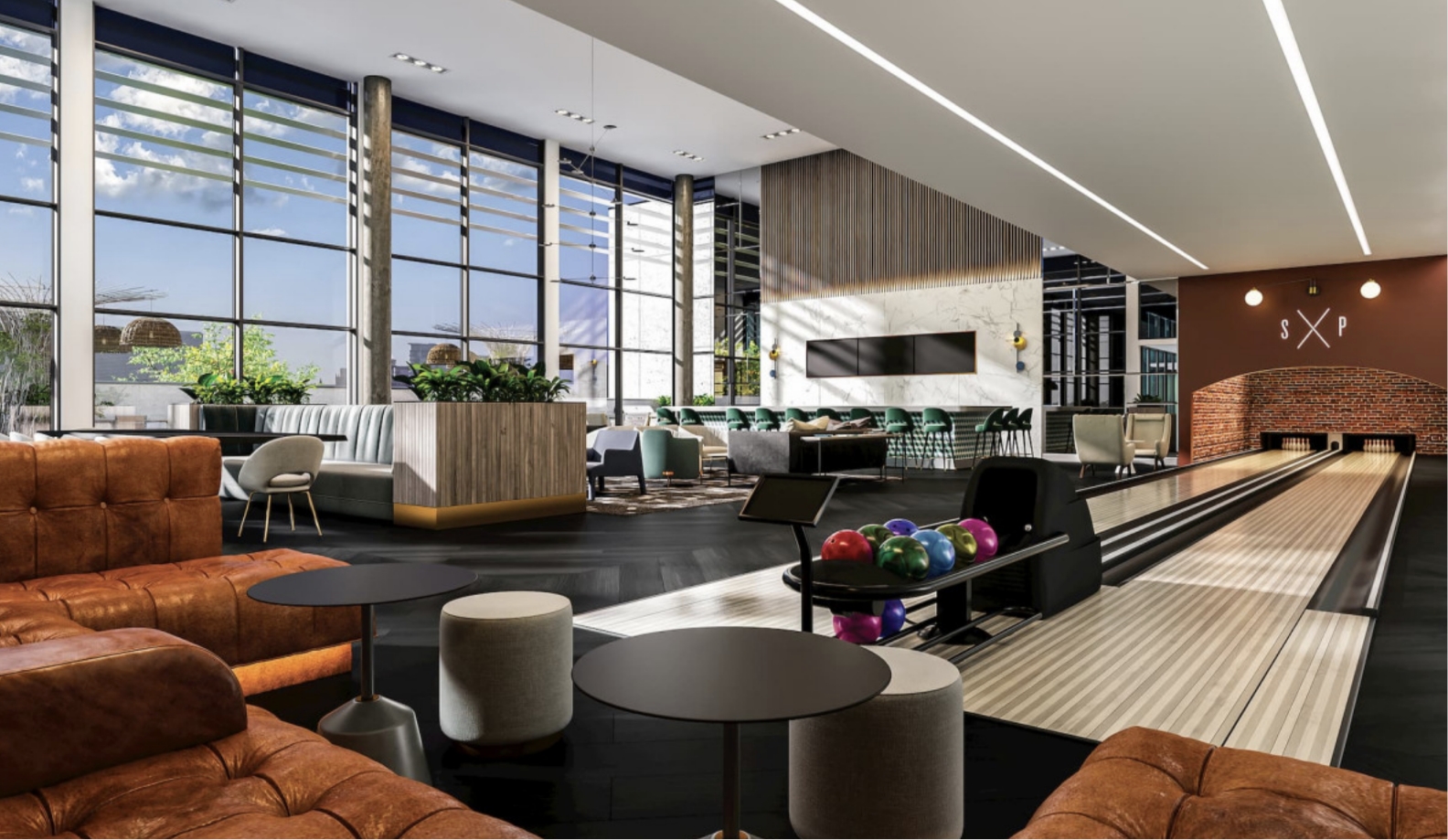 WELCOME TO THE GASLIGHT DISTRICT
Yes, that's a bowling lounge.
There's also bookable dining areas and cabanas, outdoor BBQ's, dog washing stations, a wellness and fitness studio, secure bicycle storage and private lockers, a jam room, private pool, hot tub swim spa, and a fitness studio.
Be the first to know when our Kitchener location is open.