Welcome to the
Augusta Neighbourhood
Get the inside scoop on the best of Augusta Street and walkable favourites from The Laundry Rooms, Hamilton. Curated and captured by our Hamilton-based, Augusta proud team who want to share their favourite hidden gems so that you can #LiveLikeALocal.
Ready to start exploring?
We have curated an amazing list of all of our favourite go-to's, with real tips from locals to get the best experience at every location.
Cafés in Hamilton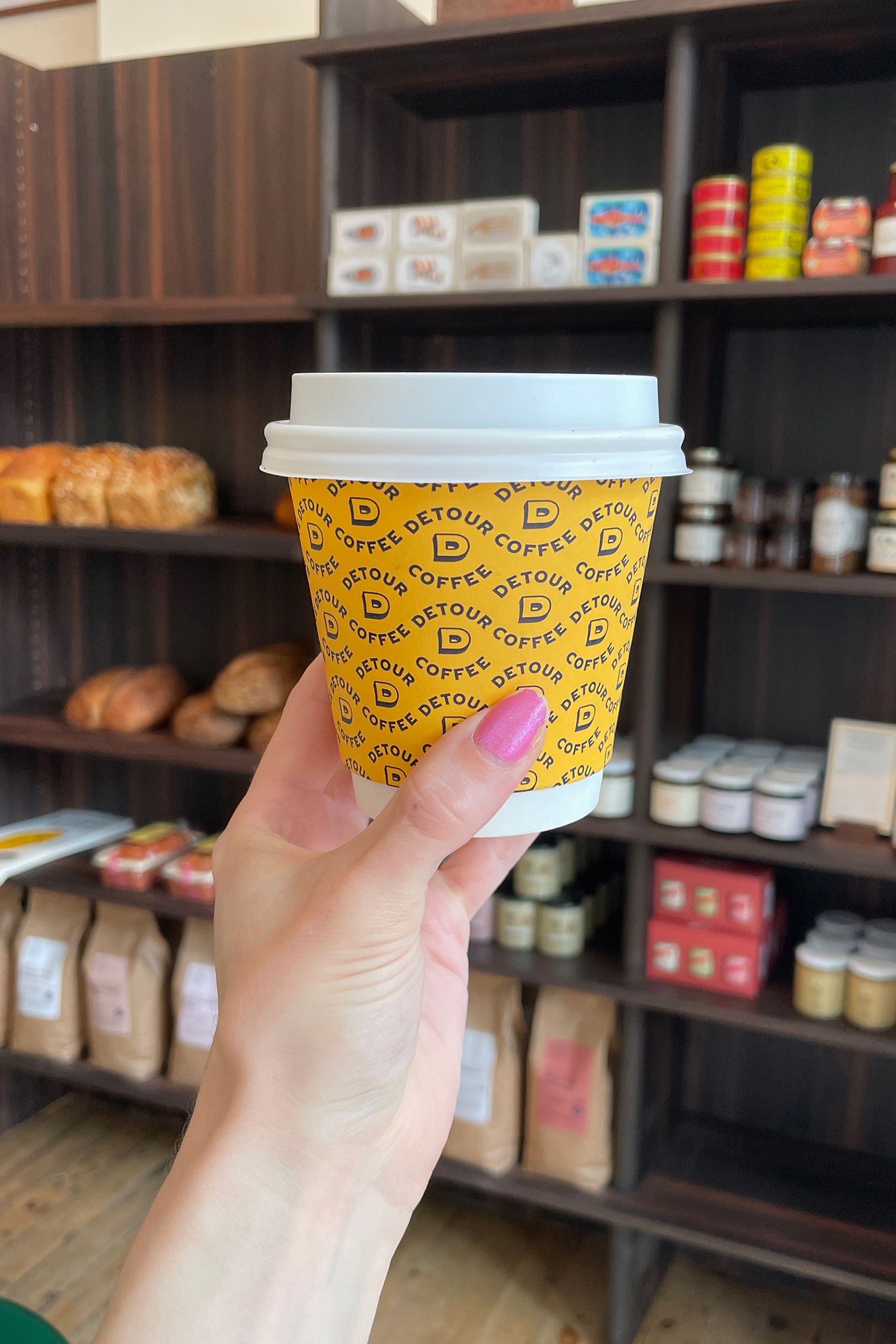 Detour Coffee
Roasters
175 John St S.
A locally well established Artisan coffee roaster, Detour Coffee's Hamilton cafe serves the Corktown neighbourhood right off Augusta Street. Grab a coffee to go or sit and sip on a latte if you have the extra time. They also offer fresh sourdough bread and pastries from Dear Grain, prepared foods from Stipley Kitchen, and gourmet pantry goods.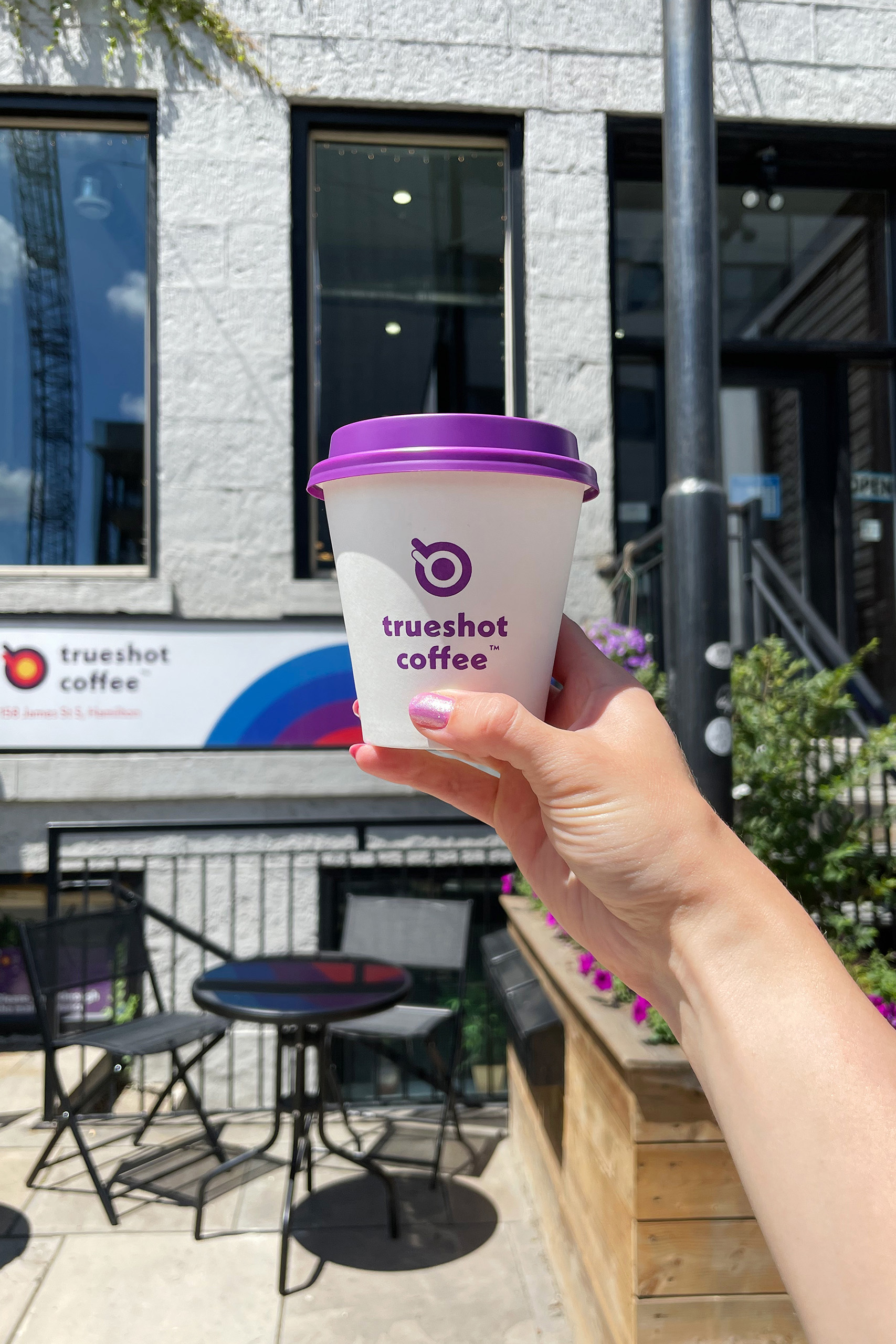 trueshot
coffee
158 James St S.
A café serving quality coffee, espresso, and tea beverages alongside an offering of fresh pastries and tasty treats. With a drink menu as grand as trueshot's, there will be something new for you to try every time you visit! With the addition of the downstairs, there is ample seating to work or read a book with your coffee. You can often find our Marketing Coordinator, Nicole chatting with the friendly staff while she waits for her afternoon pick-me-up cortado.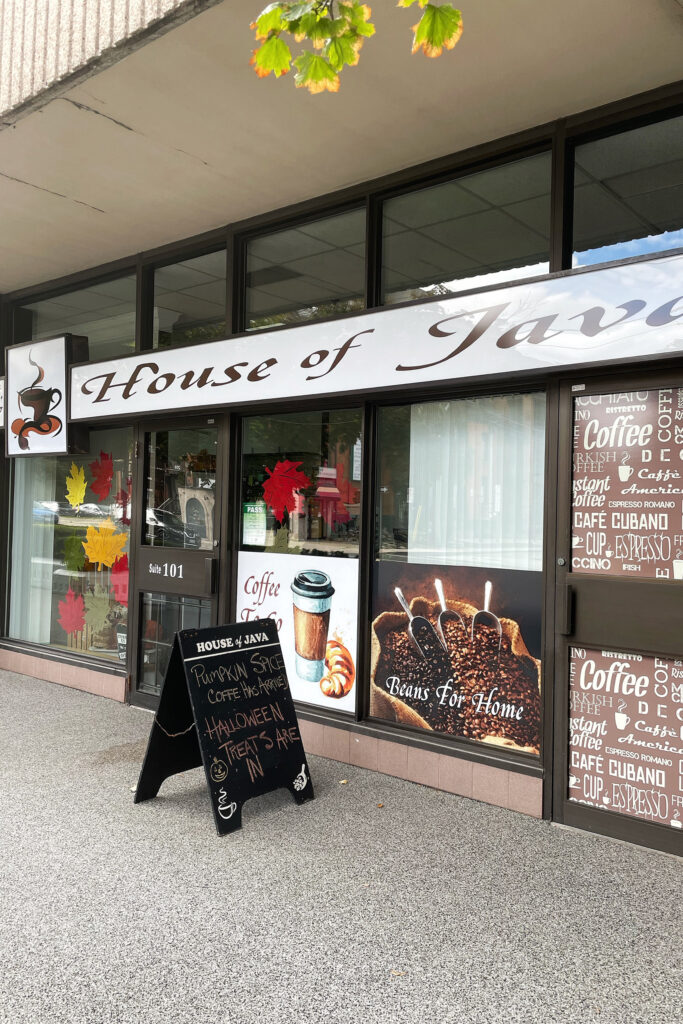 House of
Java
200 James St S.
This is your friendly Augusta neighbourhood espresso bar!
You might say that they know a thing or two about coffee, maybe more than two… They have over 80 coffee blends to choose from. House of Java has been in Hamilton since the 1930's and we all owe this OG some love.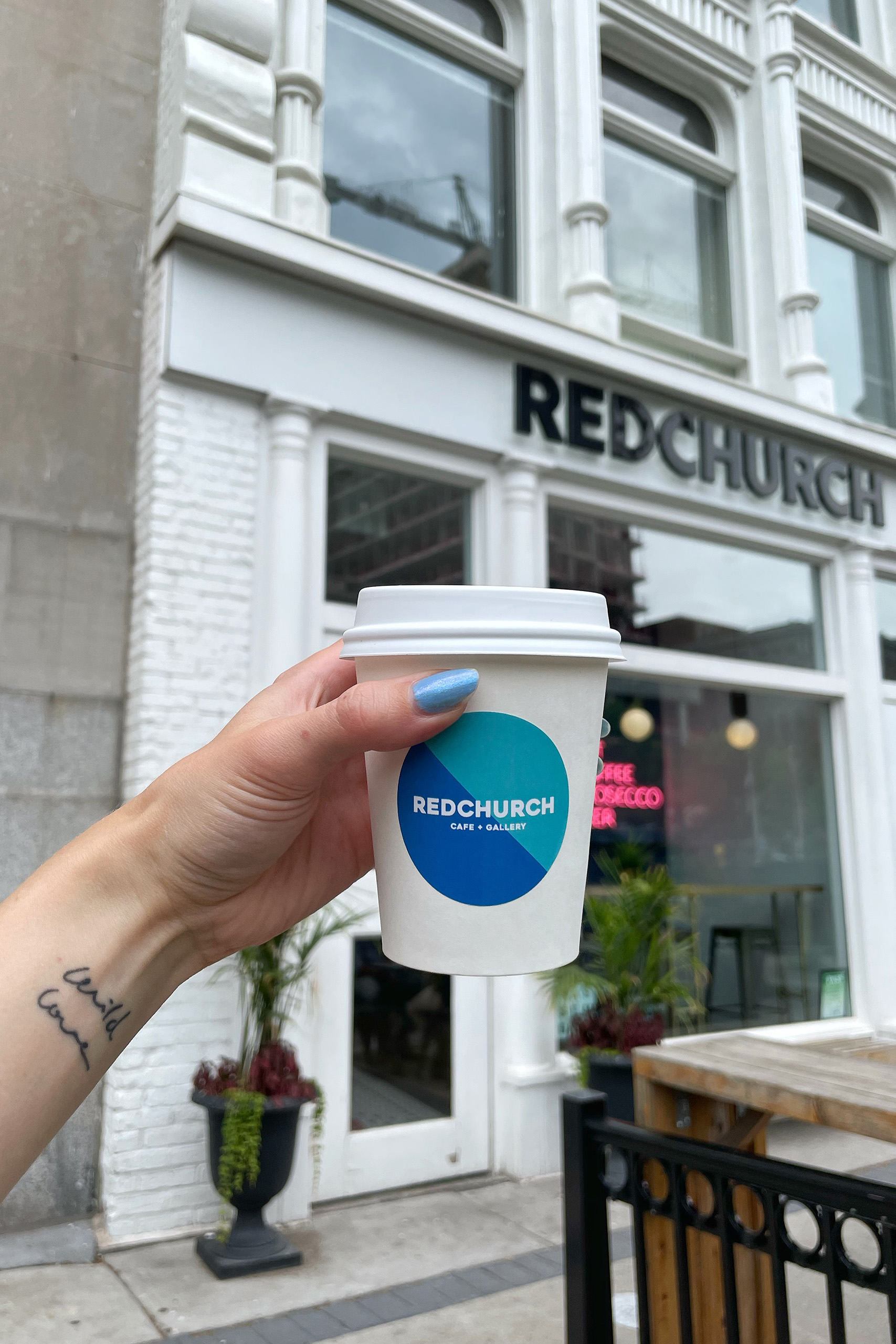 Redchurch
Café + Gallery
68 King St E.
This is the place for your insta selfies, we promise. Located in the downtown core, Redchurch lights up the area with their specialty coffee, fresh food and baked goods, prosecco and other craft beverages. The vibe is here, friends. Stroll their gallery space featuring local artists; part of Redchurch's mission to make art more accessible.
Casual Dining in Hamilton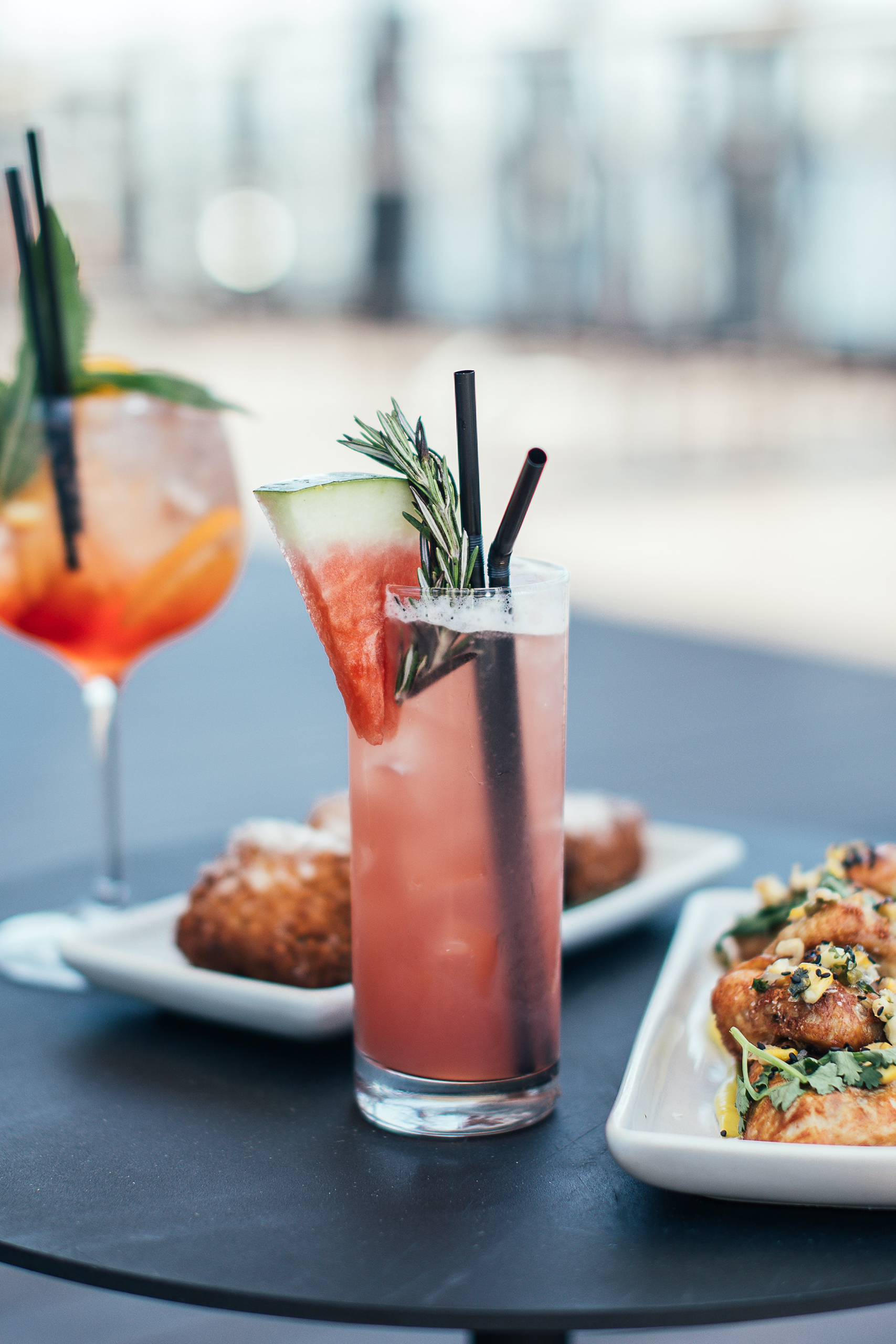 Plank
Augusta
Coming soon to Augusta Street, right on the main floor of The Laundry Rooms. A chef-inspired Restrobar with a focus on fresh locally sourced, in-season food. A local favourite in it's established Oakville location, Plank will be bringing it's small plates, great music and a fine selection of beers, wine and bourbons to the neighbourhood.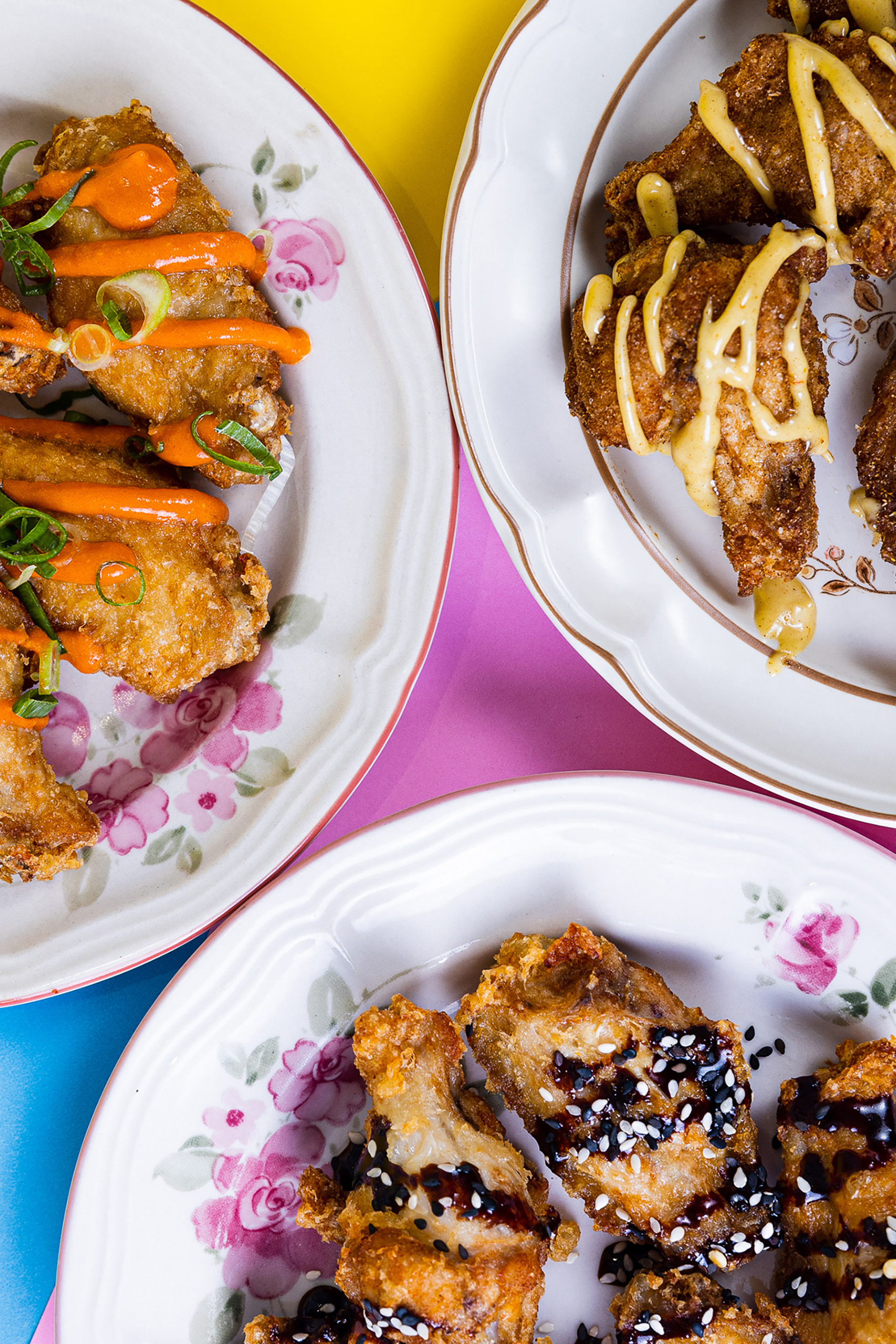 Odds Bar
164 James St S.
An independent local serving all your bar faves. Odds Bar has veggie options and tons of signature dishes; like a pizza pocket bao. They have craft beers, dad beers, cocktails and all the popcorn you can eat. They're the perfect spot for a patio hang, dinner with pals and late night drinks. We hear some #HamOnt Music celebs own and often frequent this joint… Just saying.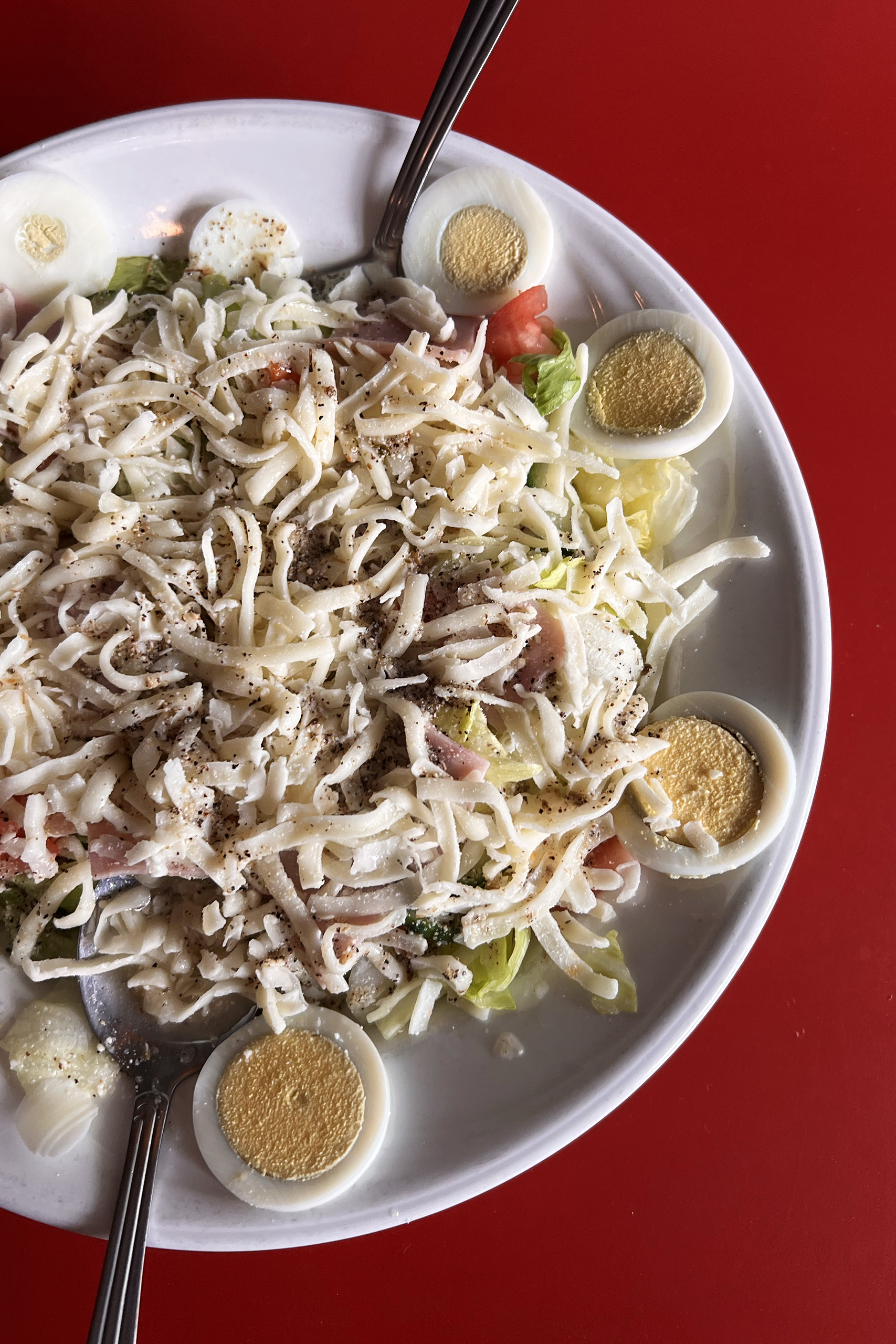 Bronzie's Place
201 James St S.
No joke, this could be the set from The Goodfellas. And the food is on brand. This James South hidden gem is a licensed eatery serving traditional Italian food in a cozy setting. This local staple has been serving our community for 30 years and is a great place settle in or order take out and bring the goods home.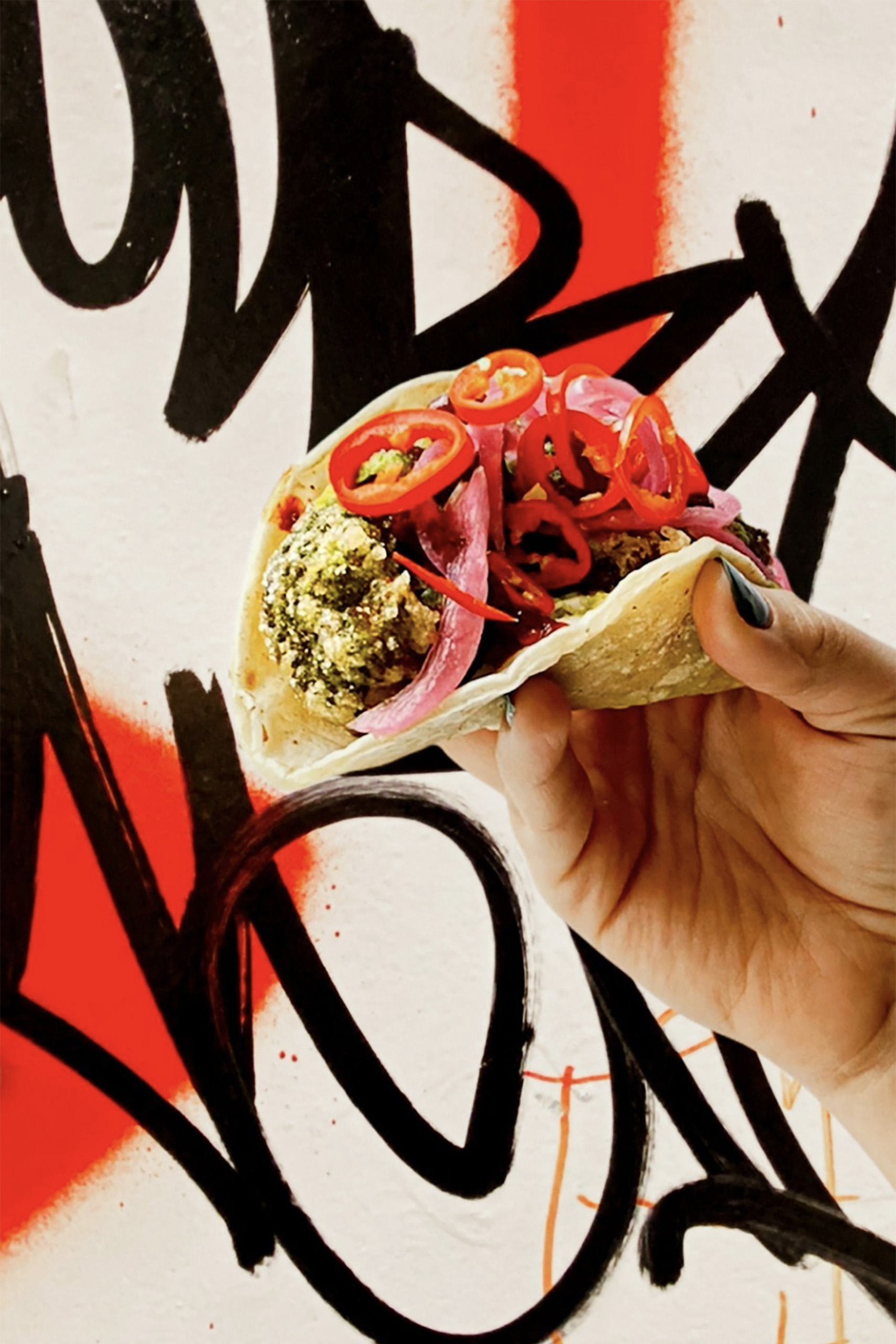 The Mule
41 King William St
Oh, friends. This place is not to be missed. There's cocktails. There's queso. There's 90's throwbacks on the TVs. But it's the tacos you don't want to miss. Our Developer, Jesse swears by the Achiote Chicken or the Brussel Sprout tacos, paired with a whiskey cocktail. Get it. It's good.
Fine Dining in Hamilton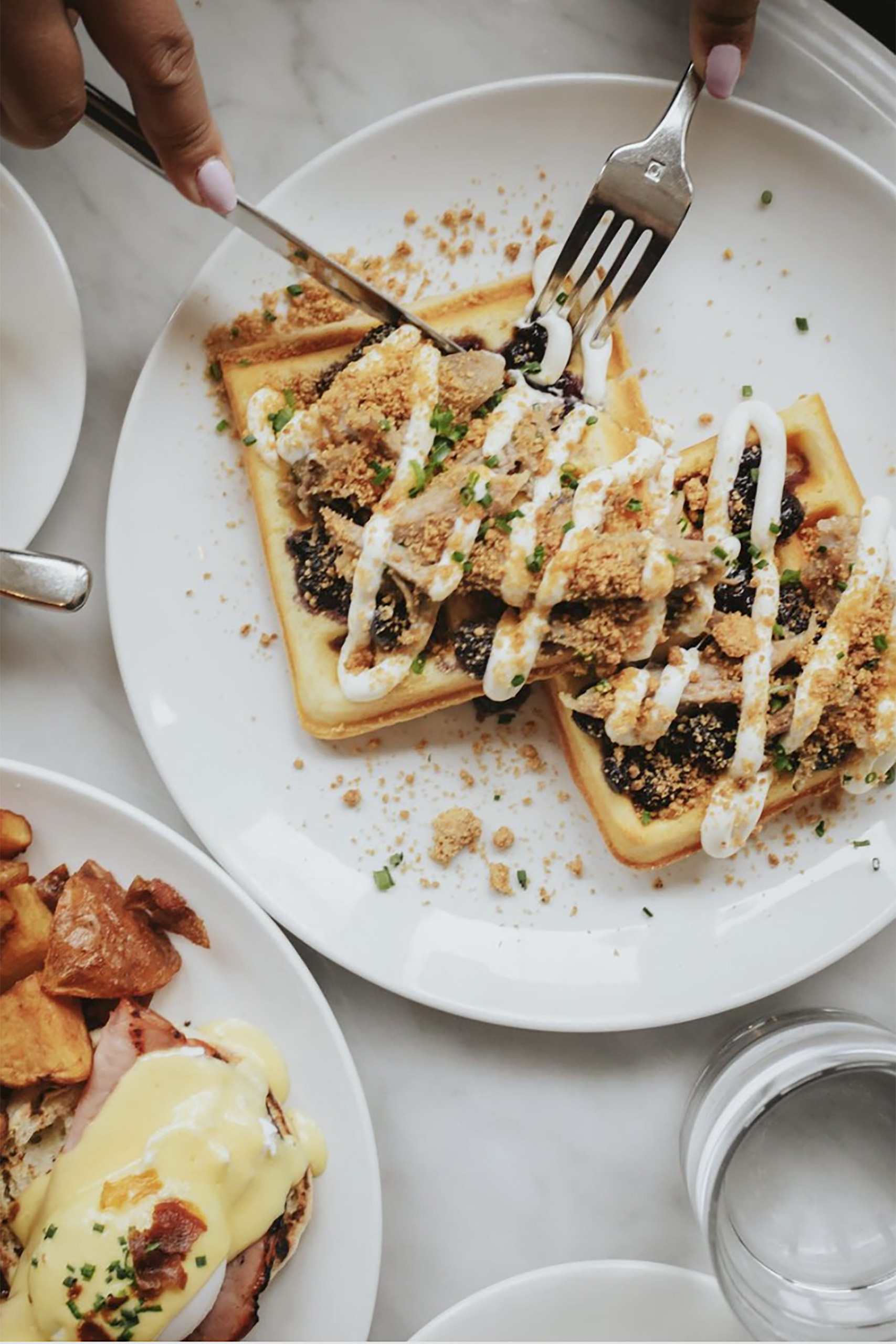 The French
37 King William St
Want to dine like the french? Head on over to King William's bistro favourite, The French. Get your taste buds ready for delectable and indulgent meals from brunch to dinner. In a beautifully designed space with a marble-topped bar, open kitchen, and patio seating available, you can pretend you're transported across the world.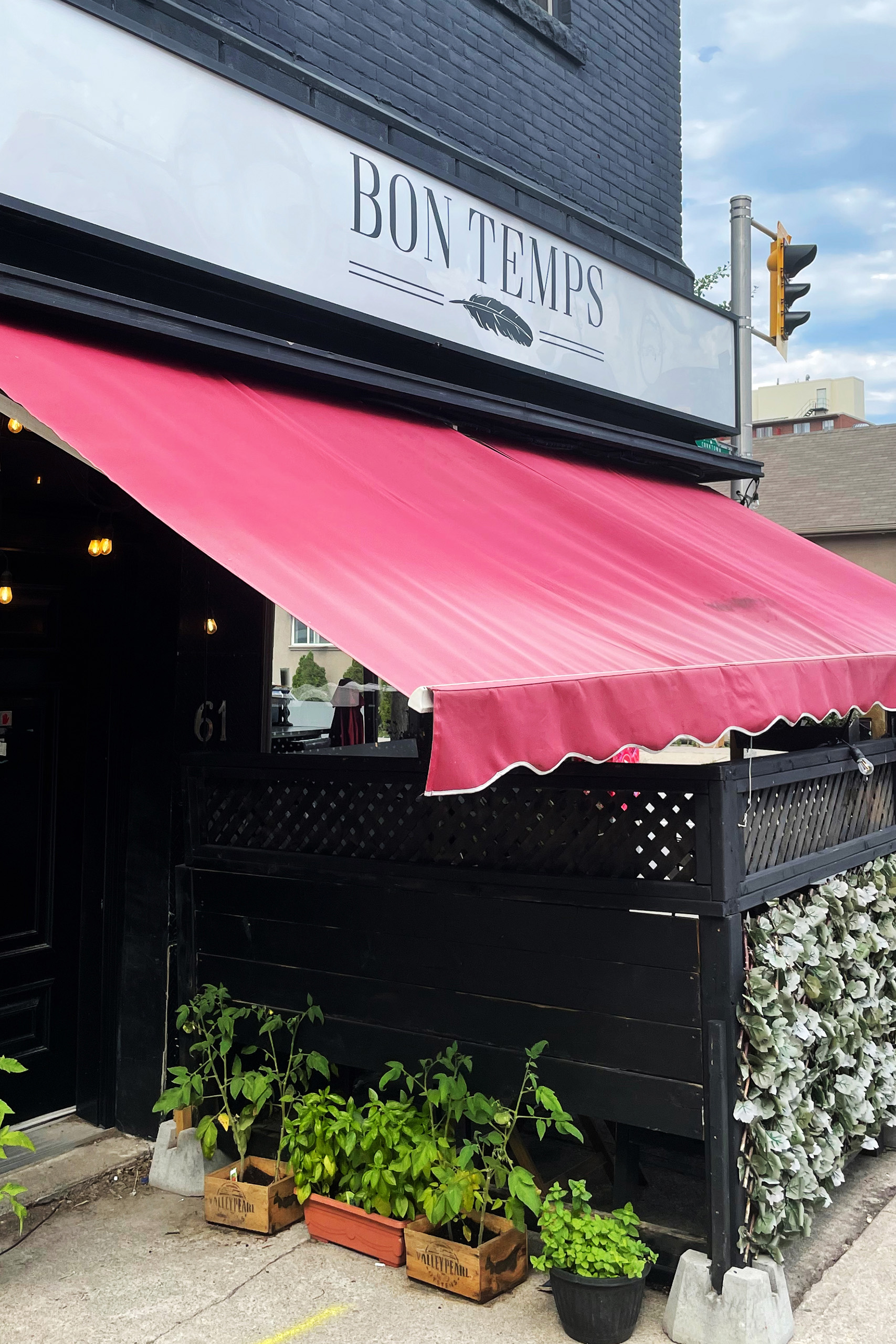 Bon Temps
61 Young St
A short walk around the block will land you at Bon Temps. A restaurant offering the finest food rooted in Canadian cuisine, using French culinary artistry to serve you meals that are meant to be shared. This fine dining hot spot is best experienced paired with wine and the company you bring with you.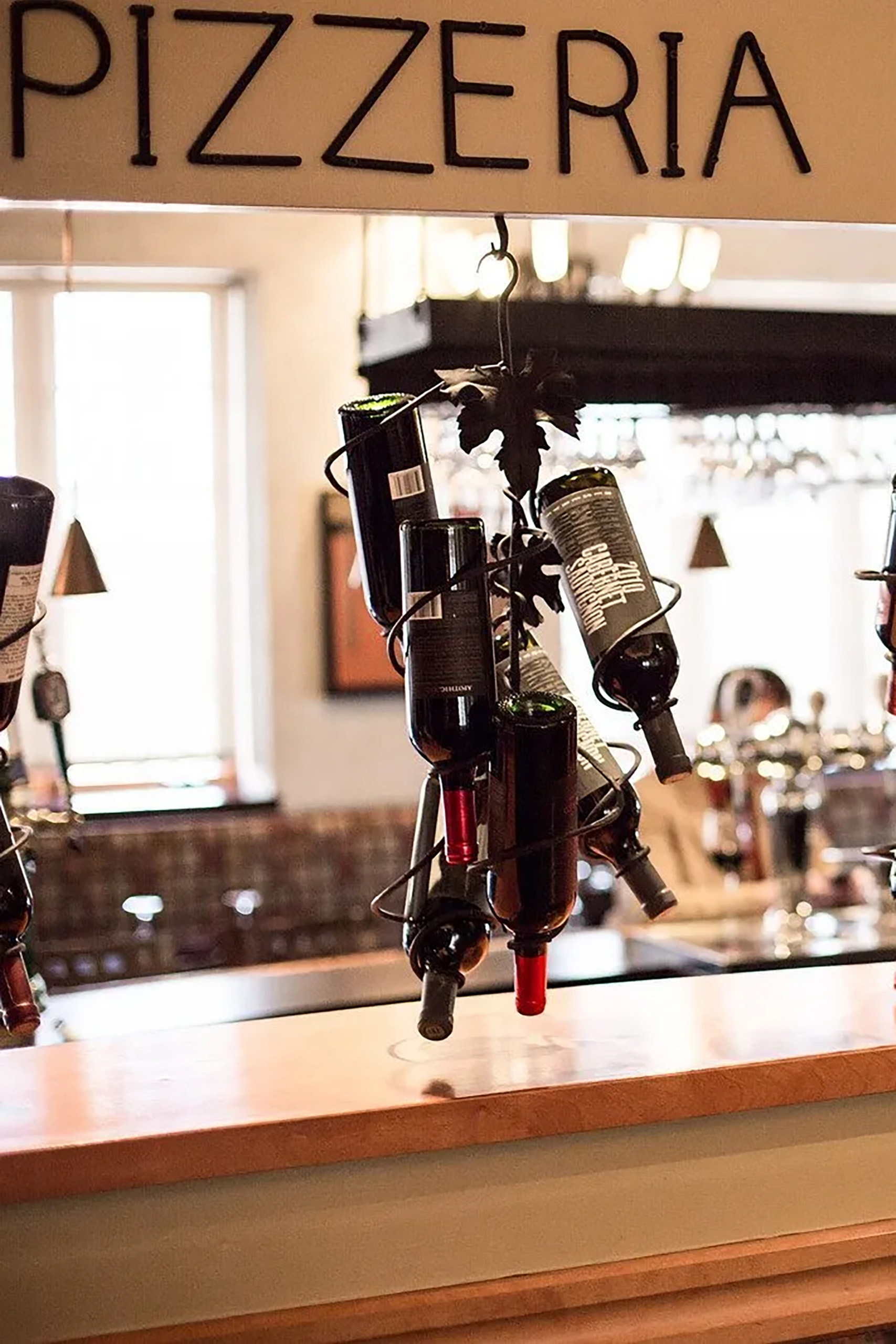 La Cantina
166 James St S.
Dio mio! Craving those classic Italian meals? Look no further than La Cantina for the food with a homemade feel you didn't know you've been missing. Offering everything from antipasti to salads to wood-fired pizza and pastas to drool over, there's something for everyone! They also have a great patio to enjoy a meal outdoors.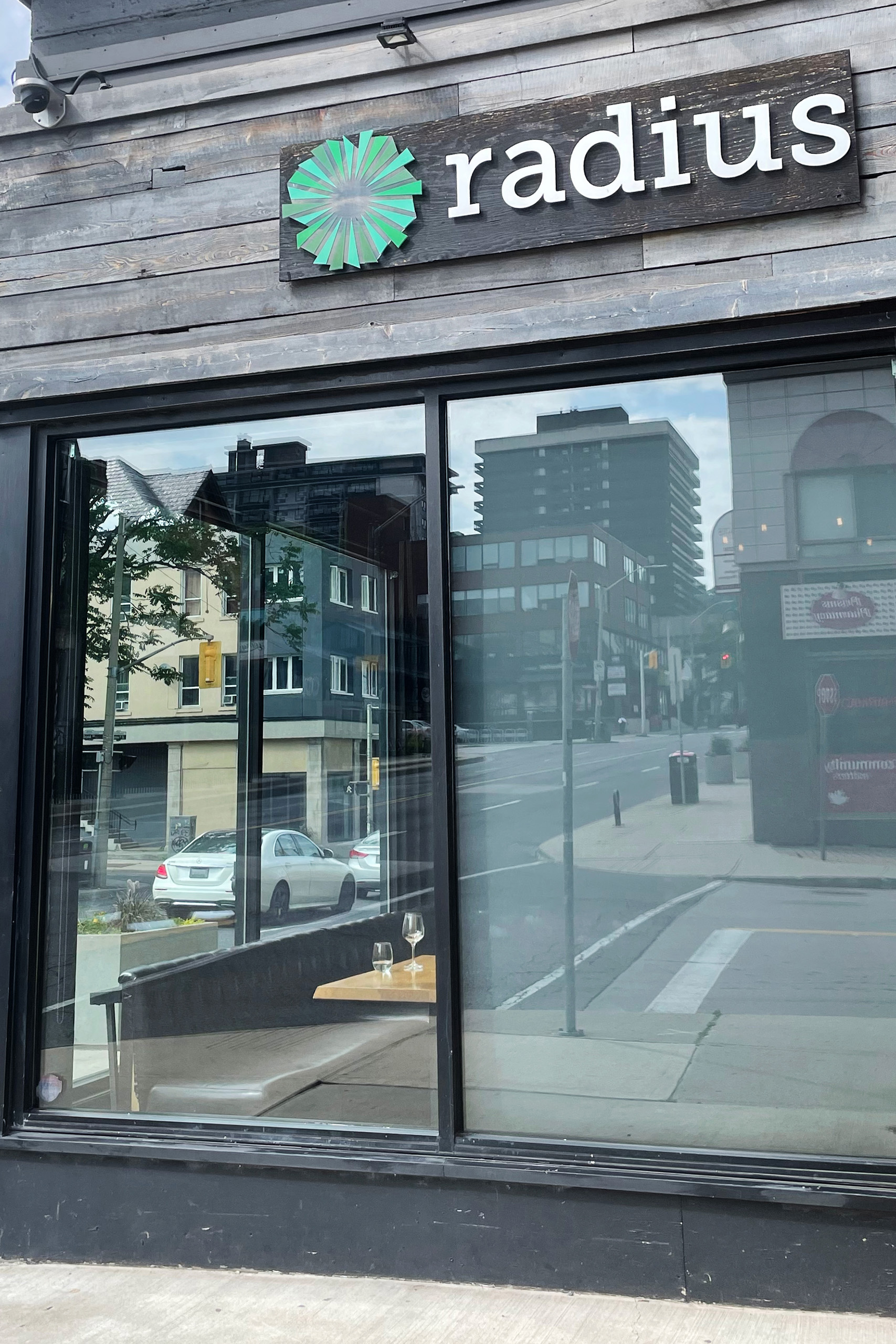 Radius
151 John St S.
Only a few steps away from the building, Radius offers an upscale dining experience inside their stylish restaurant or outside on one of the city's most popular patios. Enjoy thoughtfully sourced and well prepared foods, local wines and specially crafted drinks, and the company of those dining with you.
Quick Eats in Hamilton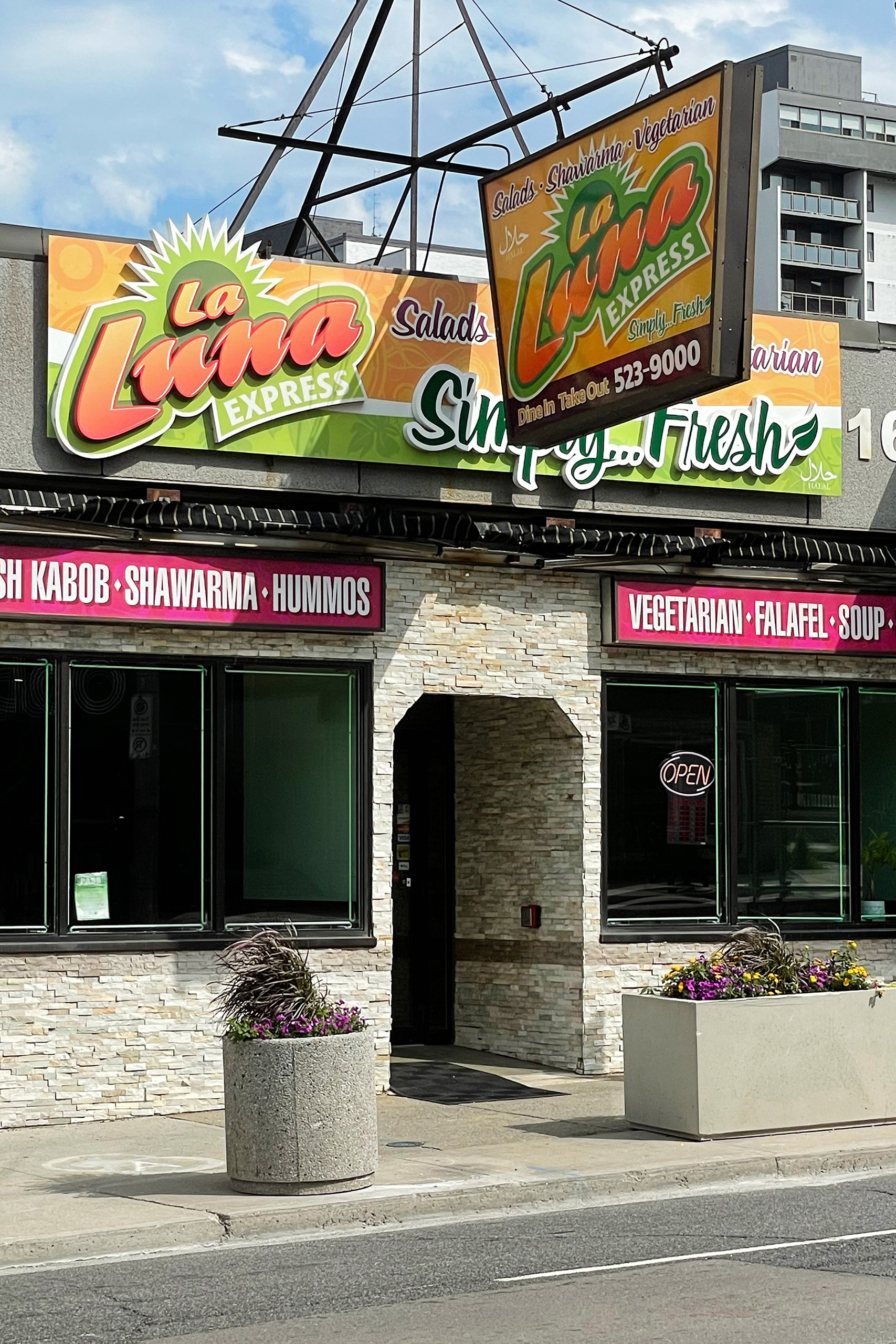 La Luna Express
163 James St S.
With the best in Lebanese cuisine that Hamilton has to offer, La Luna Express has all of the authentic flavours you're looking for! Take it from us, there's only a handful of times that our CEO and his sidekick have attended our weekly marketing meetings without fattoush salad in hand. La Luna offers a vast selection of appetizers, salads, shawarma, pitas, and more. Unsure of what to order? They have full family feasts that include the best of their menu to feed a family of four.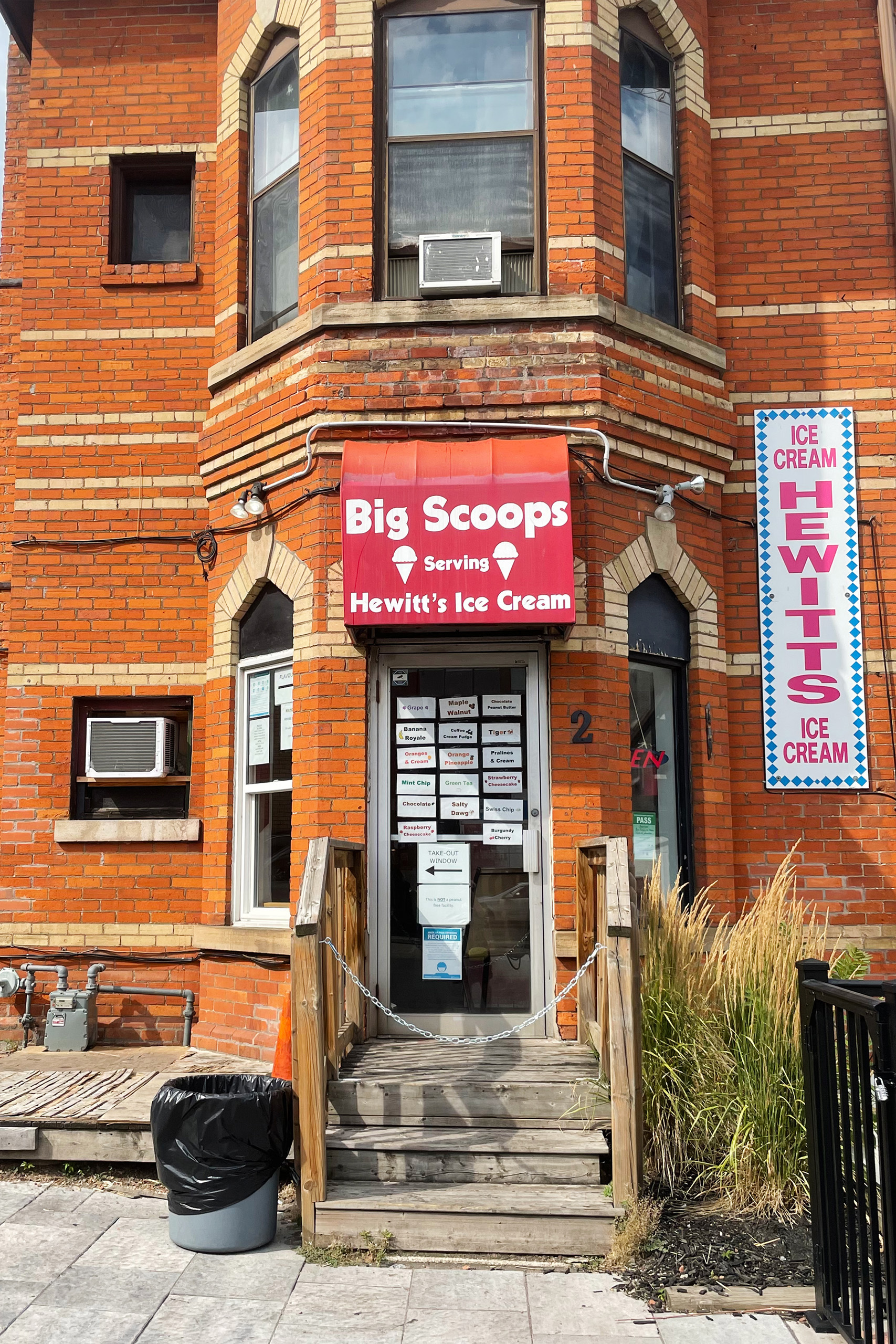 Big Scoops
2 Duke St
Want a sweet treat? Big Scoops is nearby for when your sweet tooth kicks in. It's name is no coincidence as their ice cream scoop size is in fact big! This amazing spot is one of the only places in downtown Hamilton where you can find Hewitt's ice cream (if you know, you know). Our Creative Director, Erin recommends the Chocolate-coconut-double-scoop combo.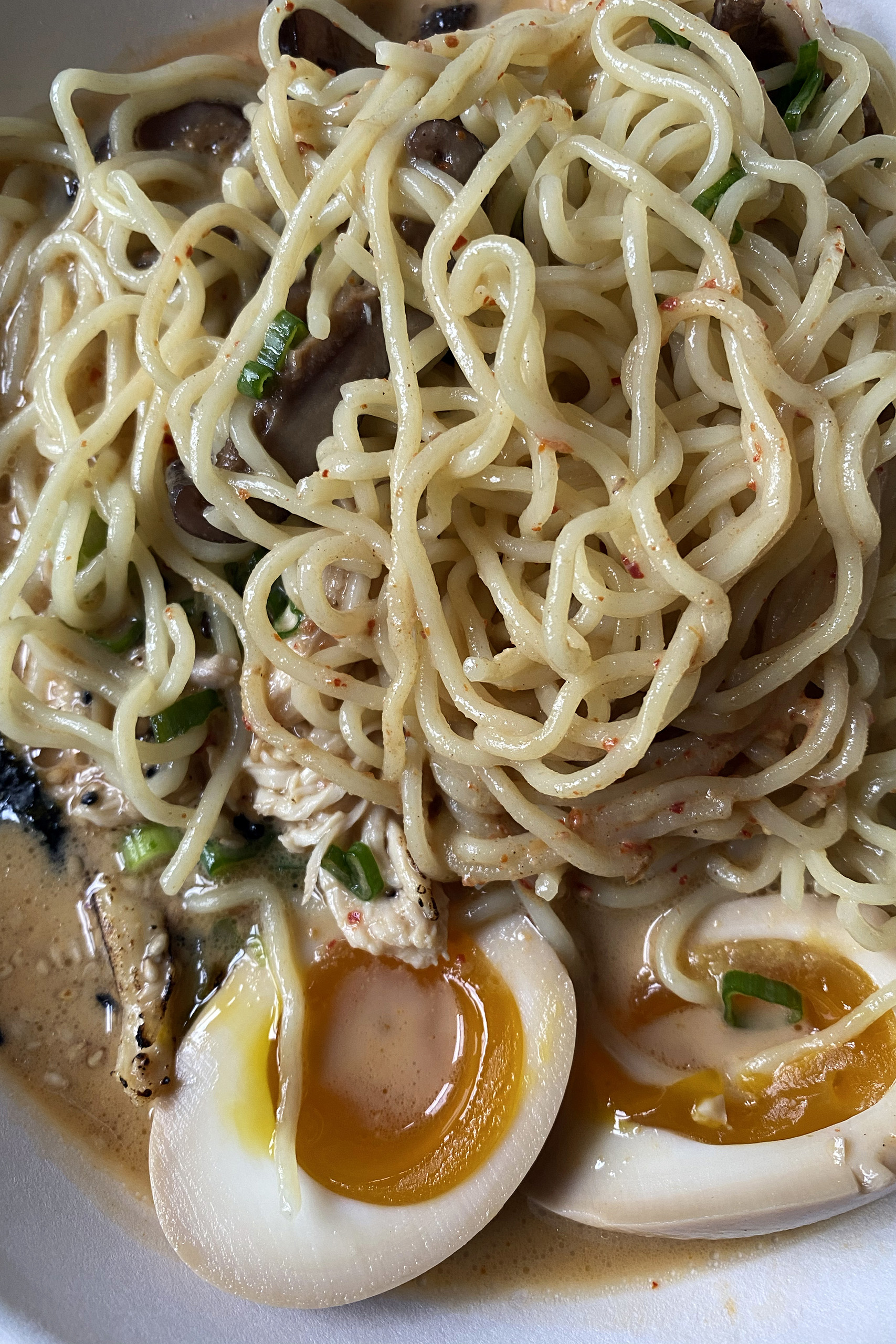 Mystic Ramen
Hamilton Farmers' Market
Looking for the best ramen in the city? You're in luck! Mystic Ramen is just a 10-minute walk away, nestled in the Hamilton Farmers' Market. This husband and wife duo serve the best of Hamilton's #noodz. The hype is real and the service is next level. Visit Heather and Noah and ask for the Chicken or Vegan Tantanmen. You won't regret it!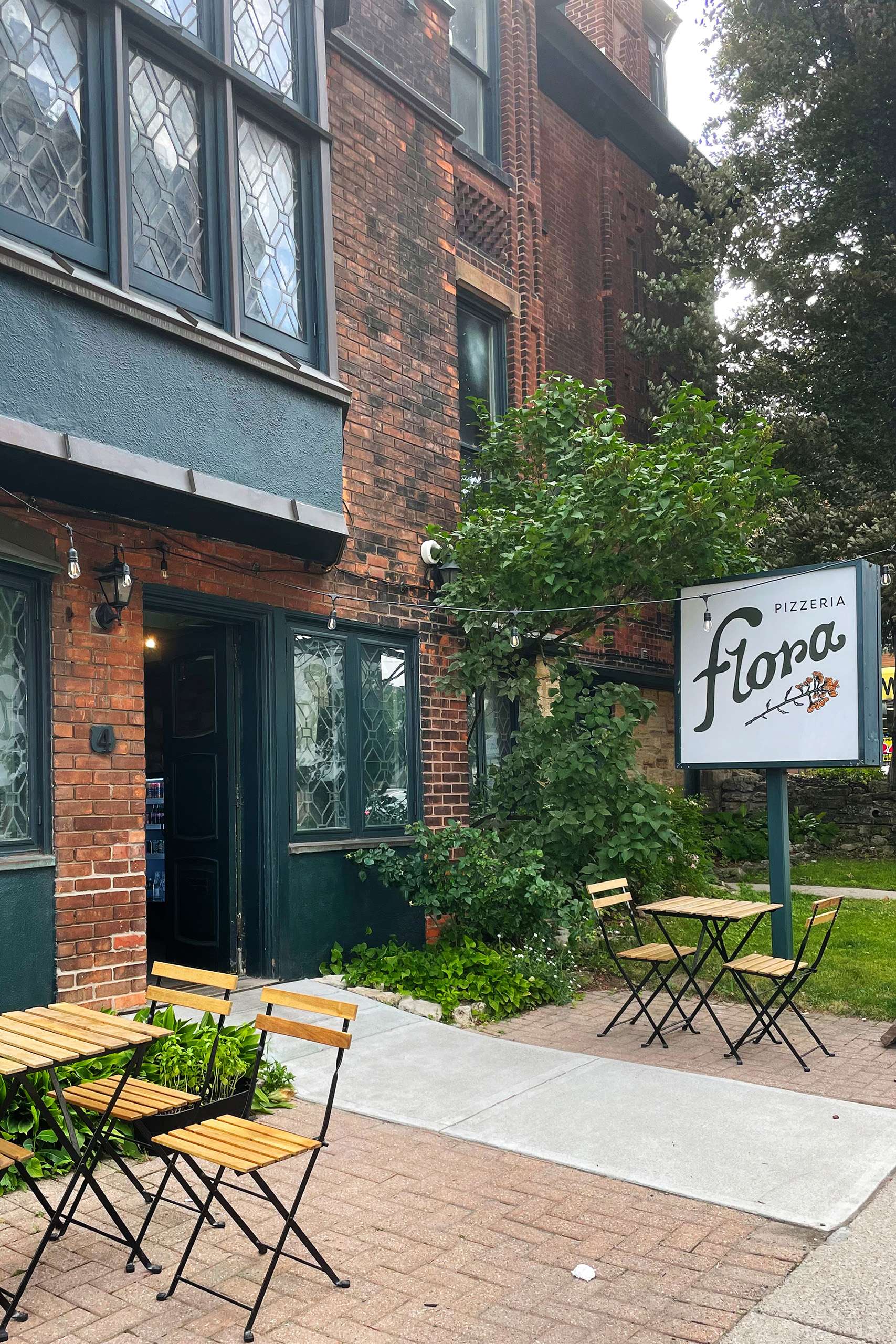 Flora Pizzeria
4 Young St
Want to order a pizza and enjoy it back at your place? Maybe just a slice or two? Walk over to Flora Pizzeria to order their Roman-style sourdough pizzas. Find the classics like Pepperoni or Veggie or get more adventurous with their Capriciosa or Nduja. They also have salads, arancini, desserts, and specialty Italian pantry items.
Essentials in Hamilton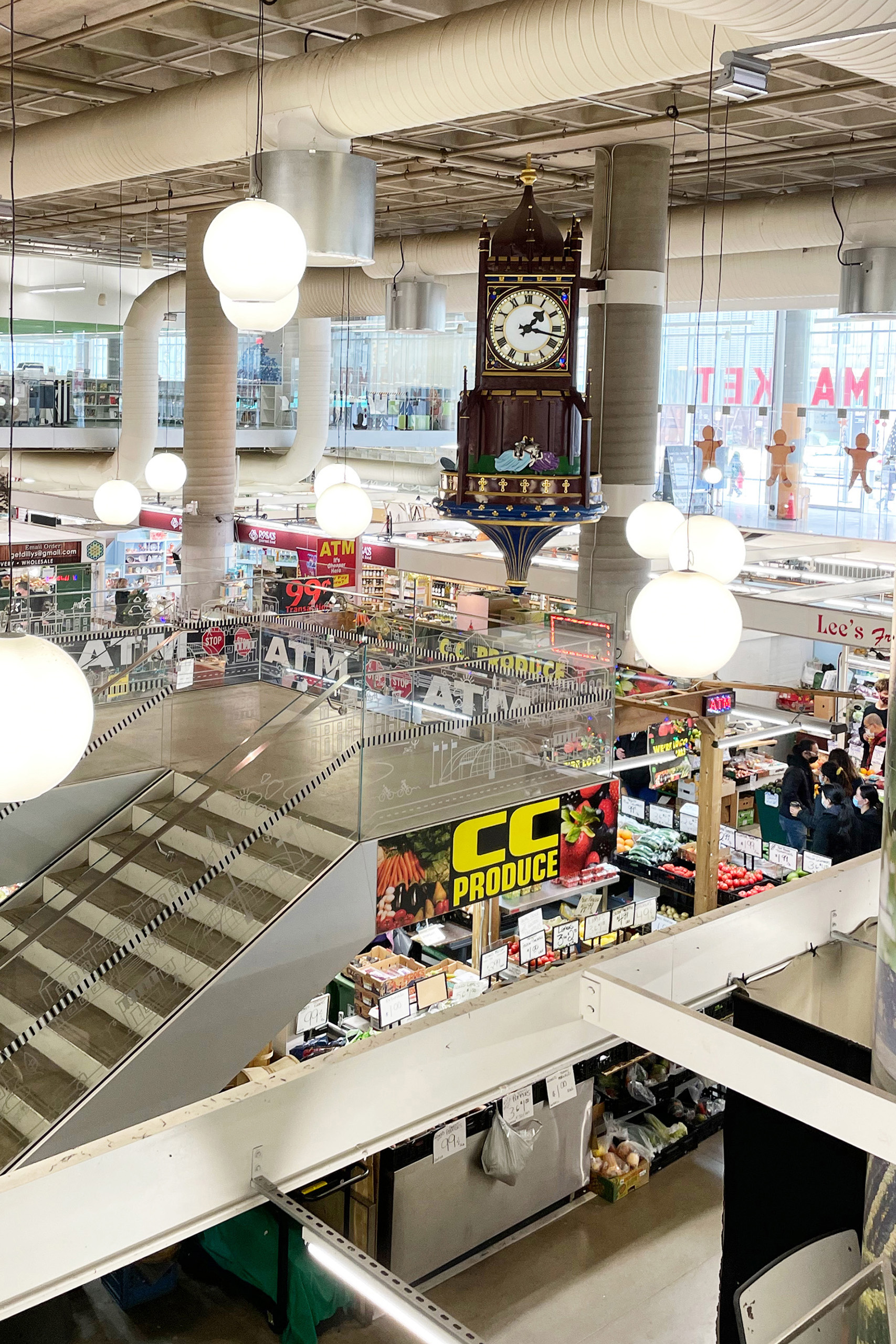 Hamilton Farmers'
Market
35 York Blvd
Open year-round with over 50 vendors. Choose from local, national and international foods including produce, meat, fish, poultry, eggs, deli, baked goods, flowers, specialty foods, and artisan handmade products. Located in the heart of downtown Hamilton.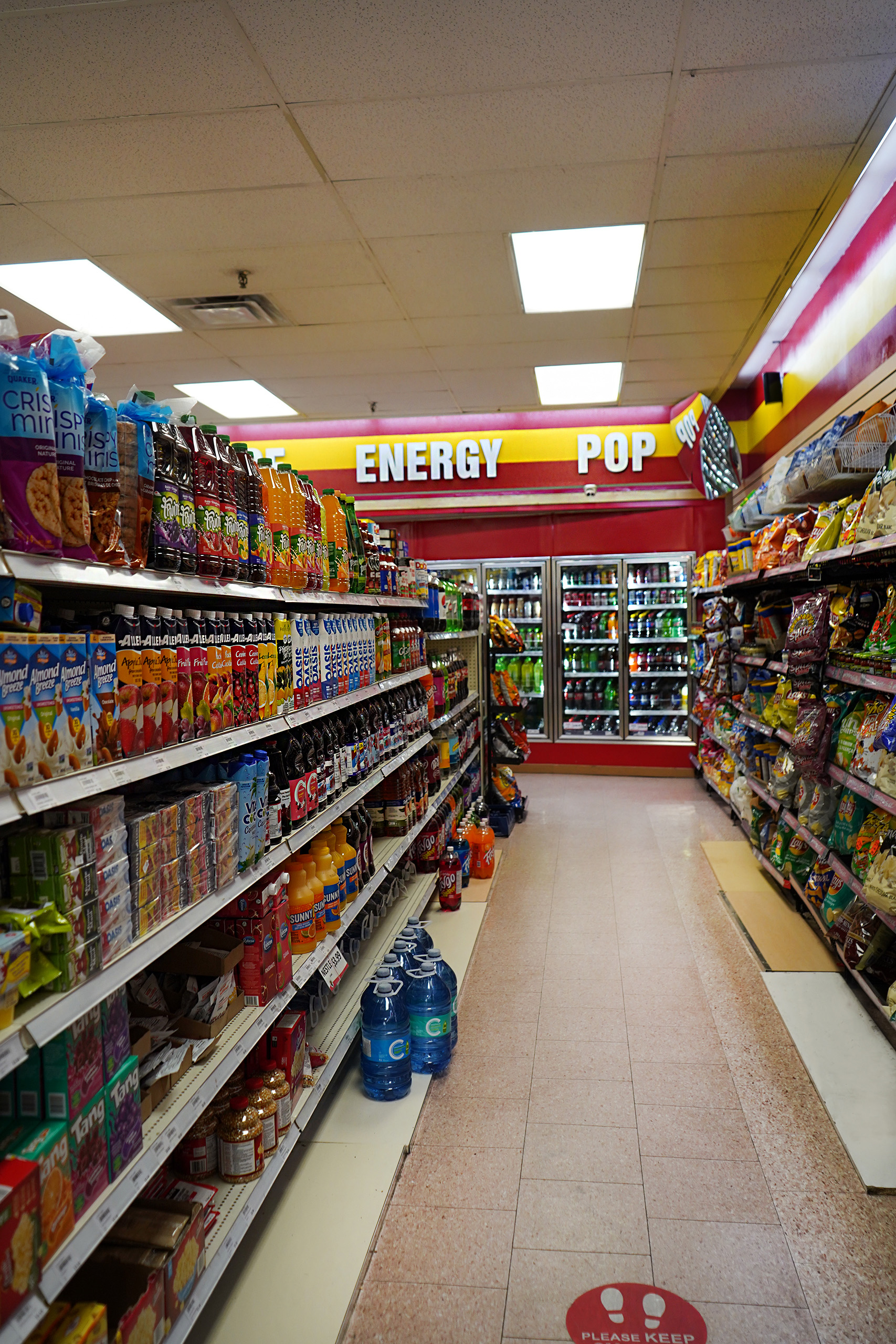 Big Bee Food
Marts
180 James St S. + 212 John St S.
Two walkable locations to choose from on James St. and John St. A go-to for all your basic grocery, produce and household item needs. Plus snacks and coffee on the run. Open 24 hours, 365 days a year.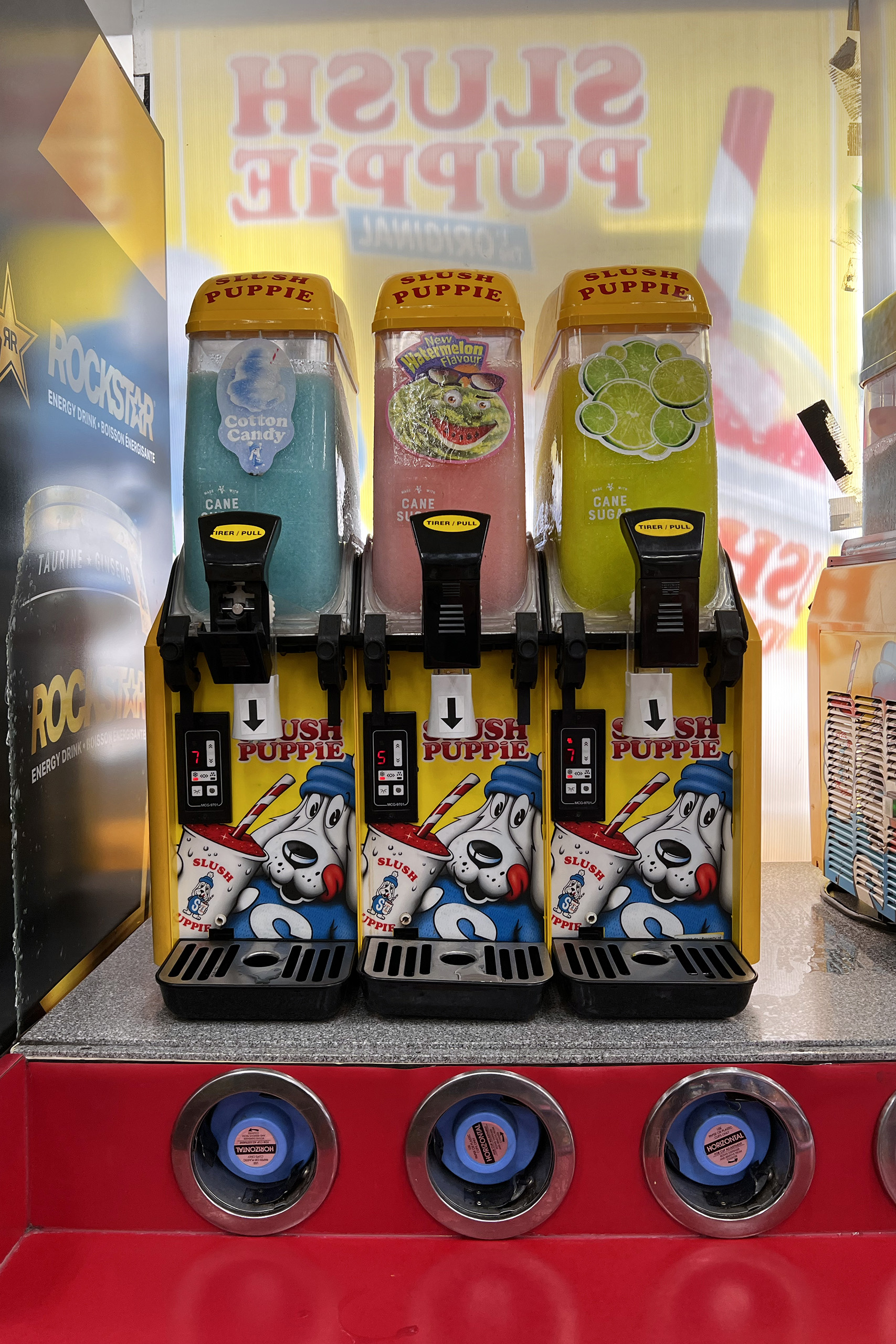 Hasty
Market
225 John St S.
Just a short walk from your Laundry Rooms suite, Hasty Market is more than a convenience store. Get all your convenience store snacks, but also scoop up the fresh deli and produce options. And, obviously, get a blue slushy.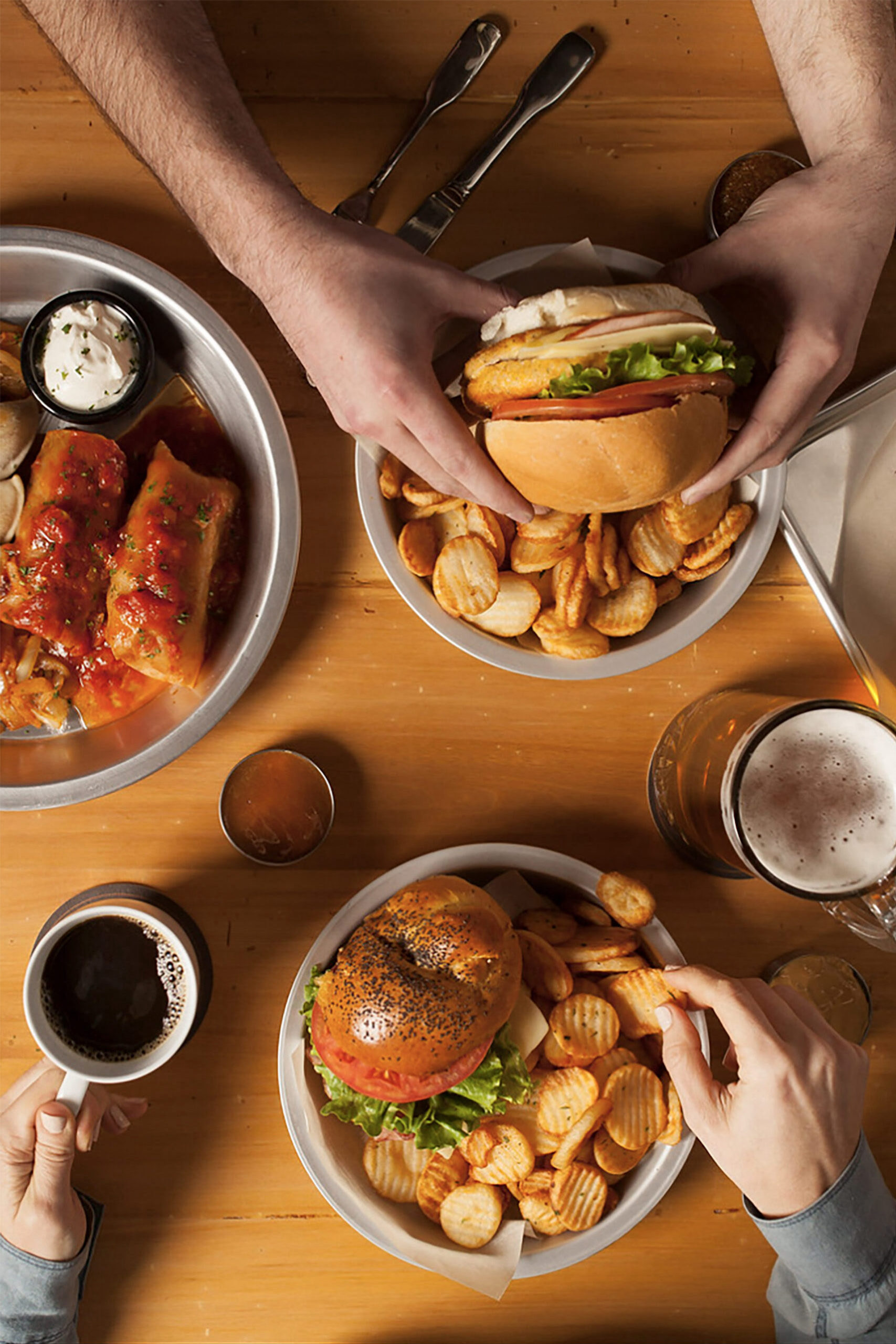 Denninger's Foods of
the World
284 King St E.
One of 5 locations, Denninger's on King St. E is in the heart of the International Village, a vibrant community you don't want to miss. Offering a unique grocery experience with all your locally sourced grocery basics plus the addition of specialty foods and ready-made meals.
Pubs & Bars in Hamilton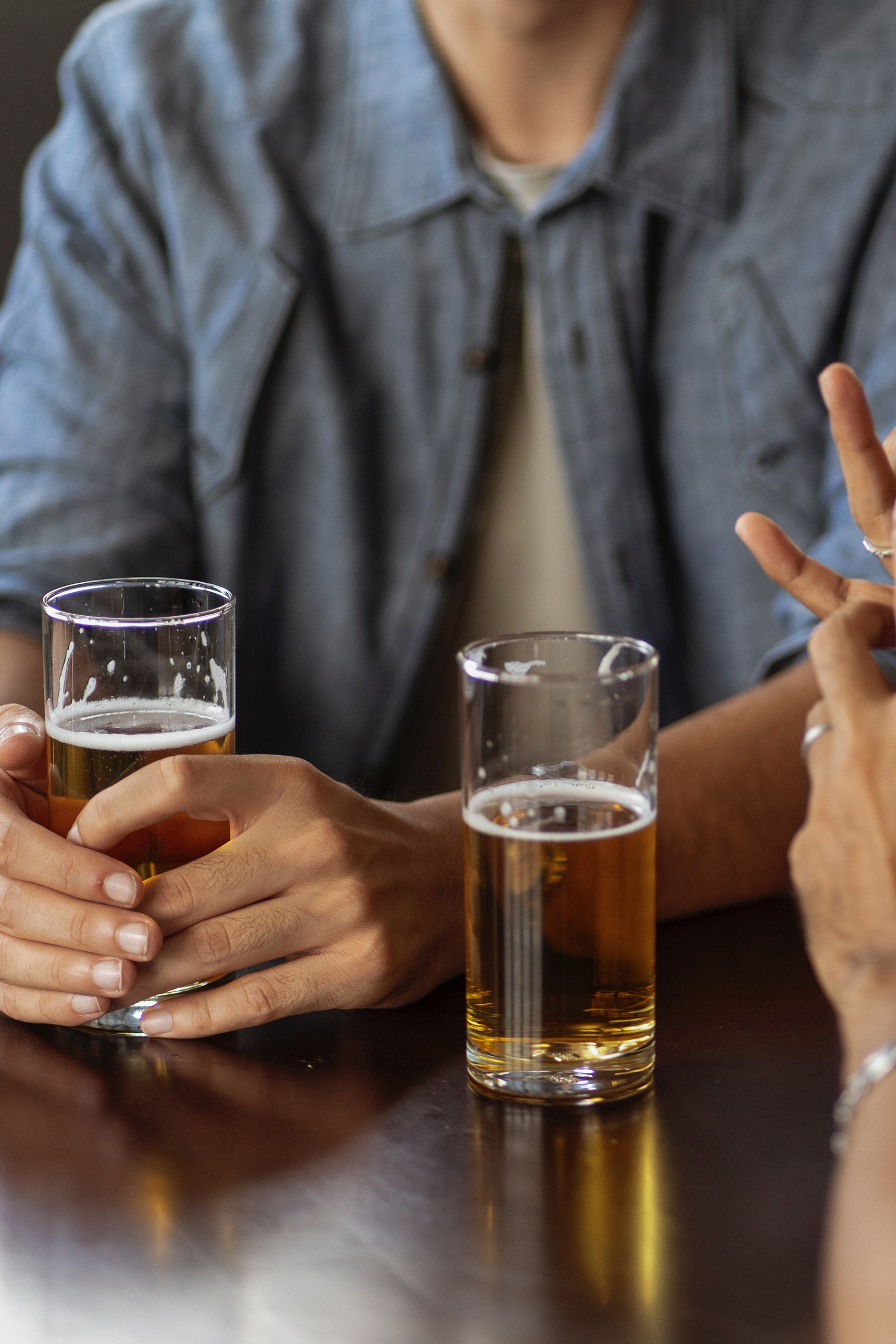 The Pheasant Plucker
20 Augusta St
Only a few steps away from our front doors, this local pub is a reliable go-to when it comes to pub fare and comfort foods. Great for a bite to eat or some drinks with friends and a great playlist. It's the kind of local favourite where you'd expect to see a character like Frank Gallagher stumbling through. Come by for a pint!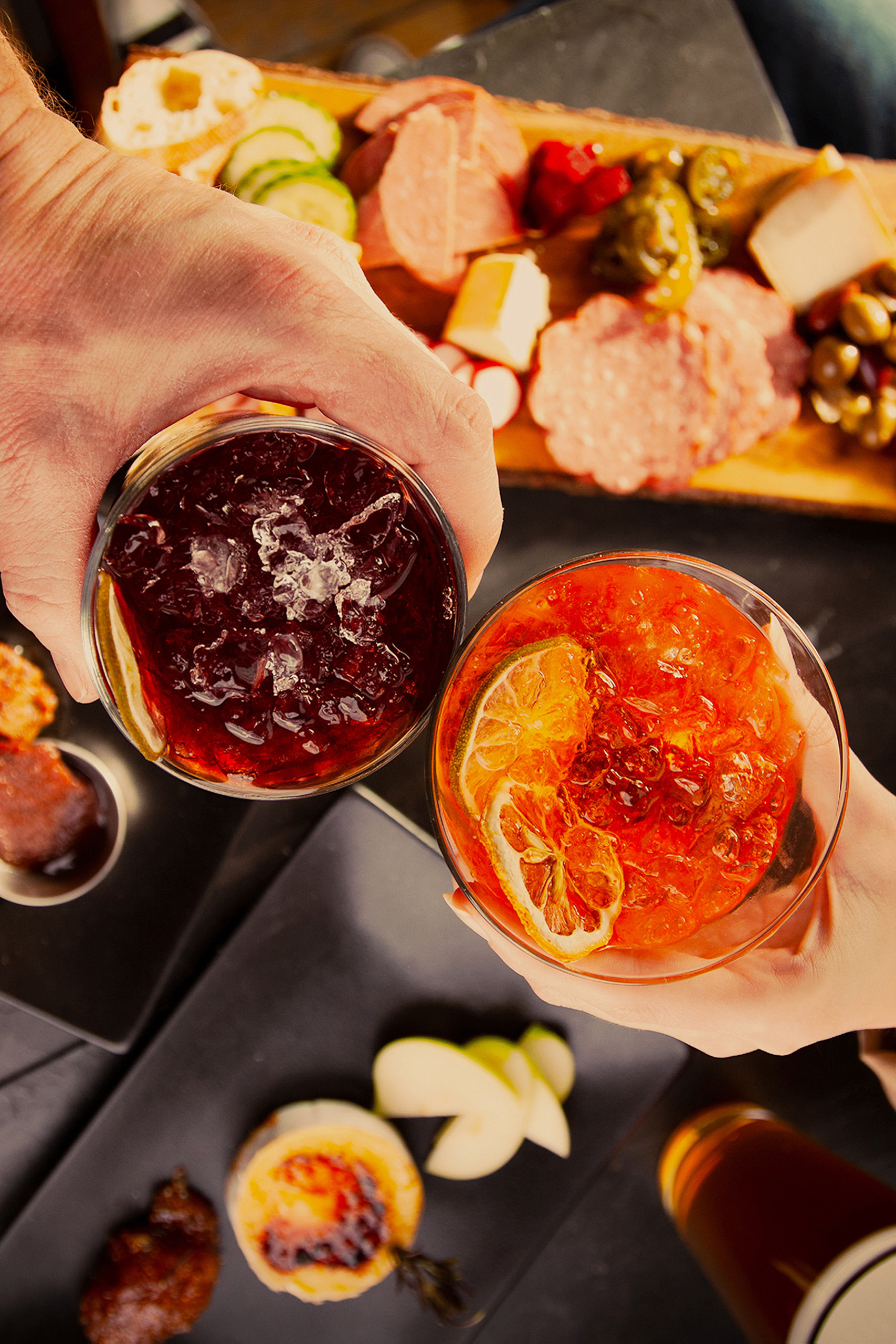 The Judge
25 Augusta St
Come for great times and be surprised with how amazing the food is here. Hide away on the back patio, enjoy Augusta from the front patio, or take in the interior charm. From charcuterie and tacos to shareables and classic sandwiches, this creative kitchen is always experimenting with something new. While you're there, ask Malcolm or Fred for a shot of their elusive 'Bumbu'.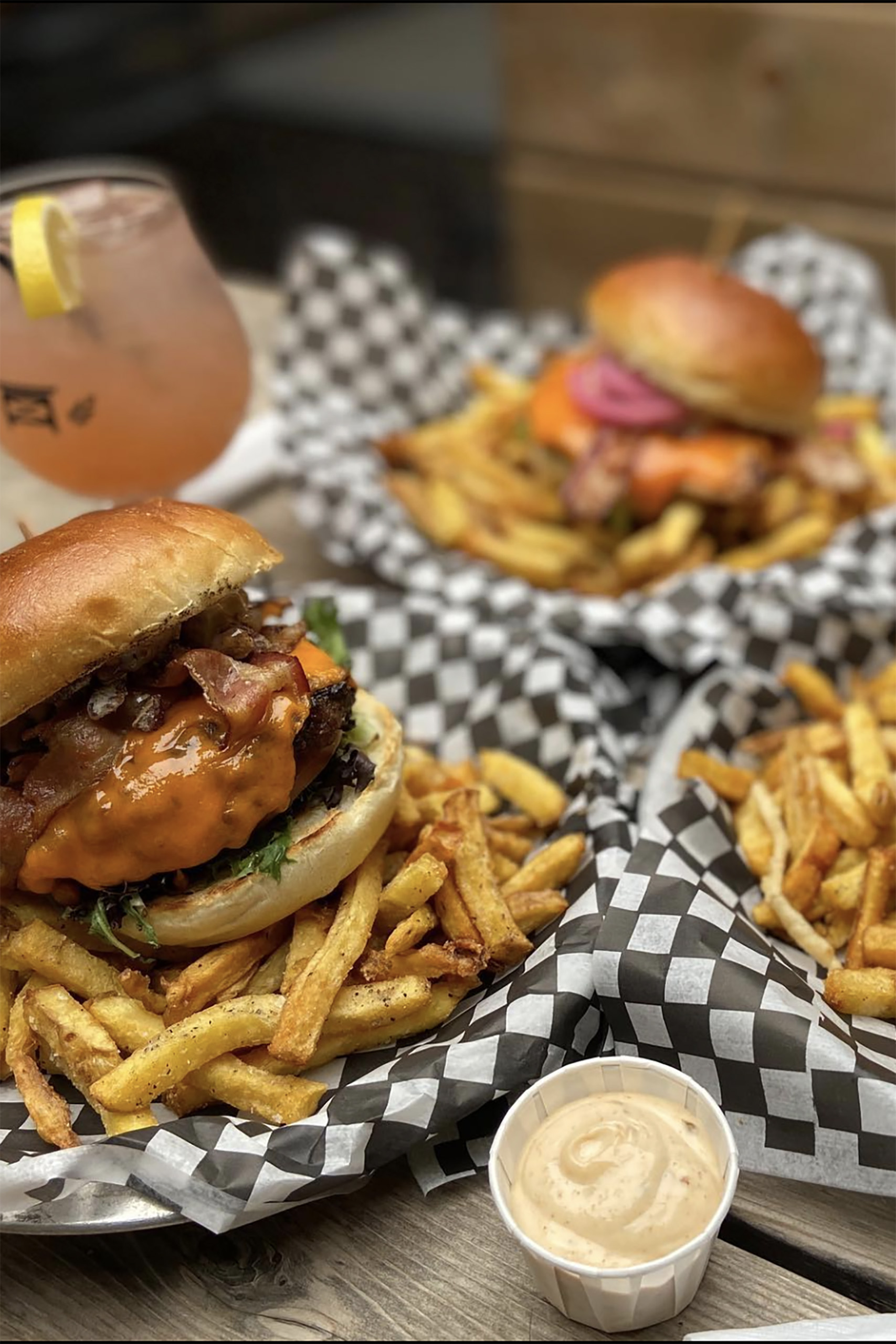 The Ship
23 Augusta St
If you're looking for a great selection of gourmet burgers nearby, everyone is going to tell you to head over to The Ship. Grab a burger and a craft beer and enjoy a great night ahead at this tavern! If you're lucky, you could end up going on a themed trivia night and flex your knowledge.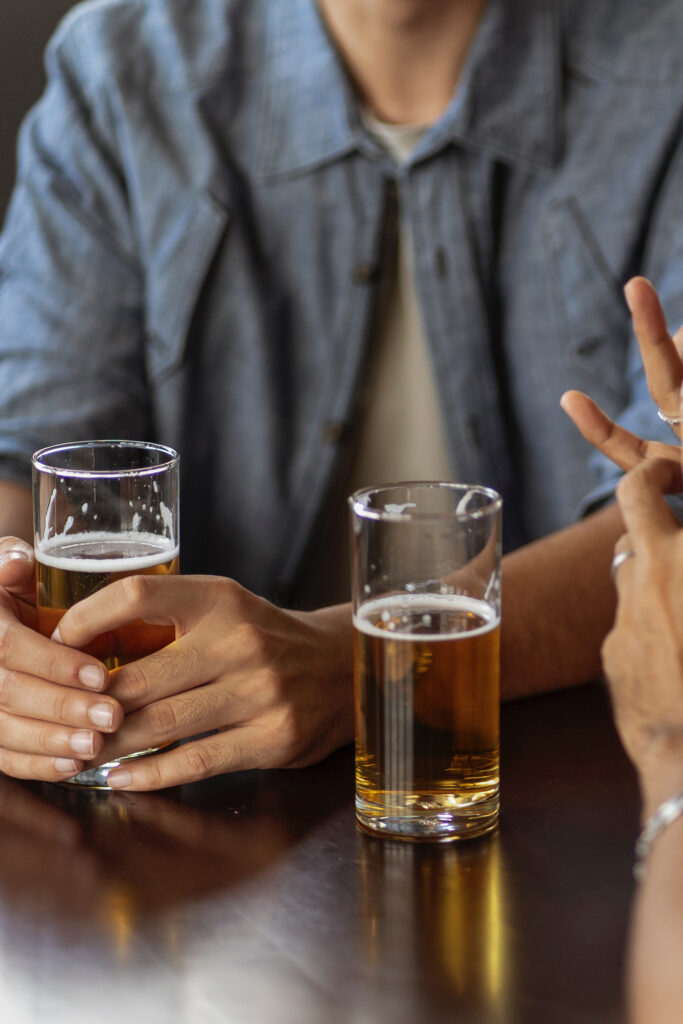 B-Side Social
17 Augusta St
Bourbons, Beers, and Cocktails – oh my! This eclectic social eatery and bar can be seen from the balcony of some Laundry Room suites. B-Side Social was inspired by the owners favourite things – BBQ, Bourbon, Beer, and Beats! Pair their live music nights with their signature creations and you're going to have a great night!
Outdoor Activities in Hamilton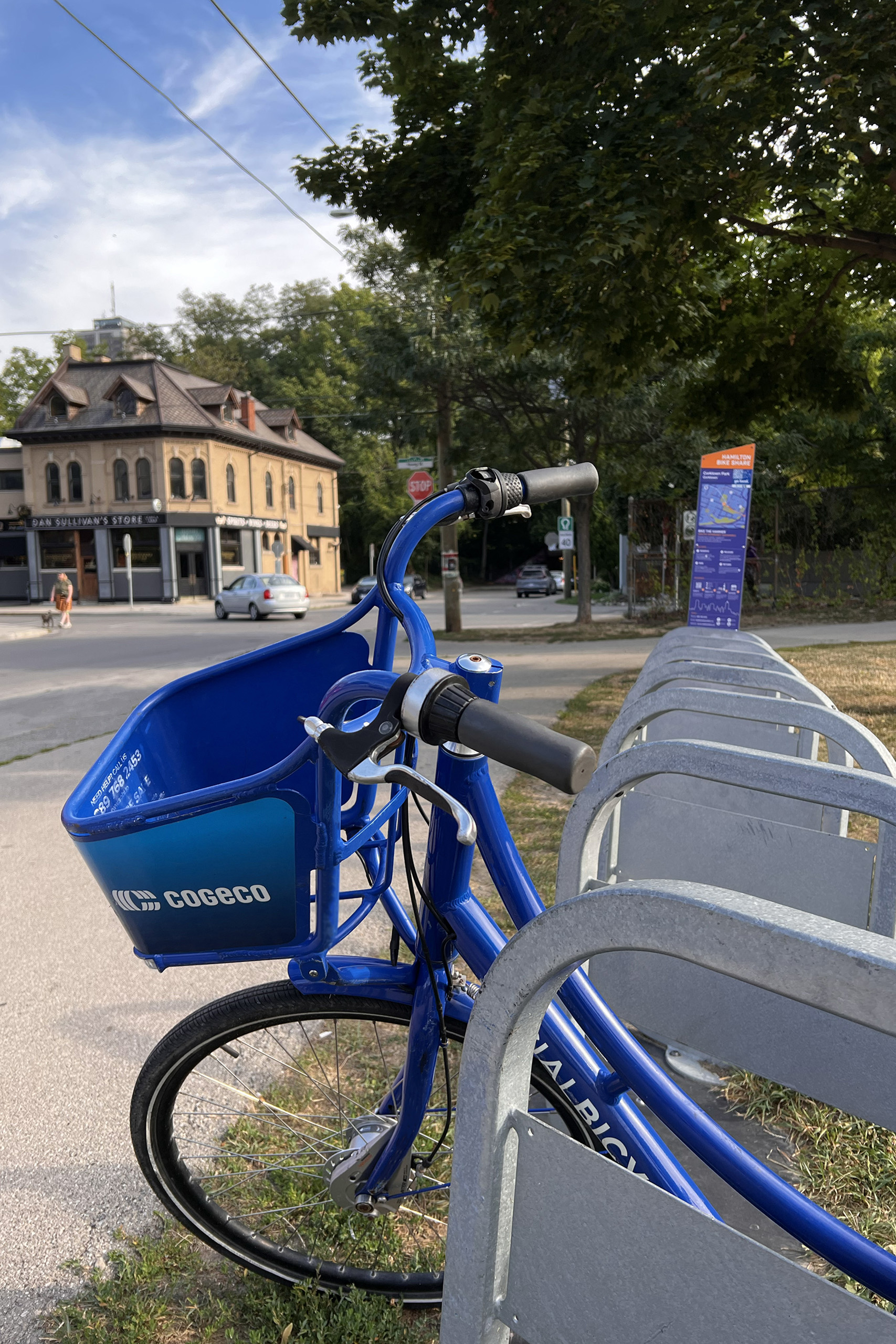 Hamilton
Bike Share
Multiple Locations
There are 130 locations to pick up a bike at one of the Hamilton Bike Share locations in the city. One is just steps away from The Laundry Rooms on Augusta St! Hamilton Bike Share is a non-profit organization responsible for over 800 smart bikes available to Hamiltonians and city visitors. Their mission is to enhance the quality of urban live by improving access to bikes in the city. Explore the rail trails, the city and the greenspace on a bike while you're here!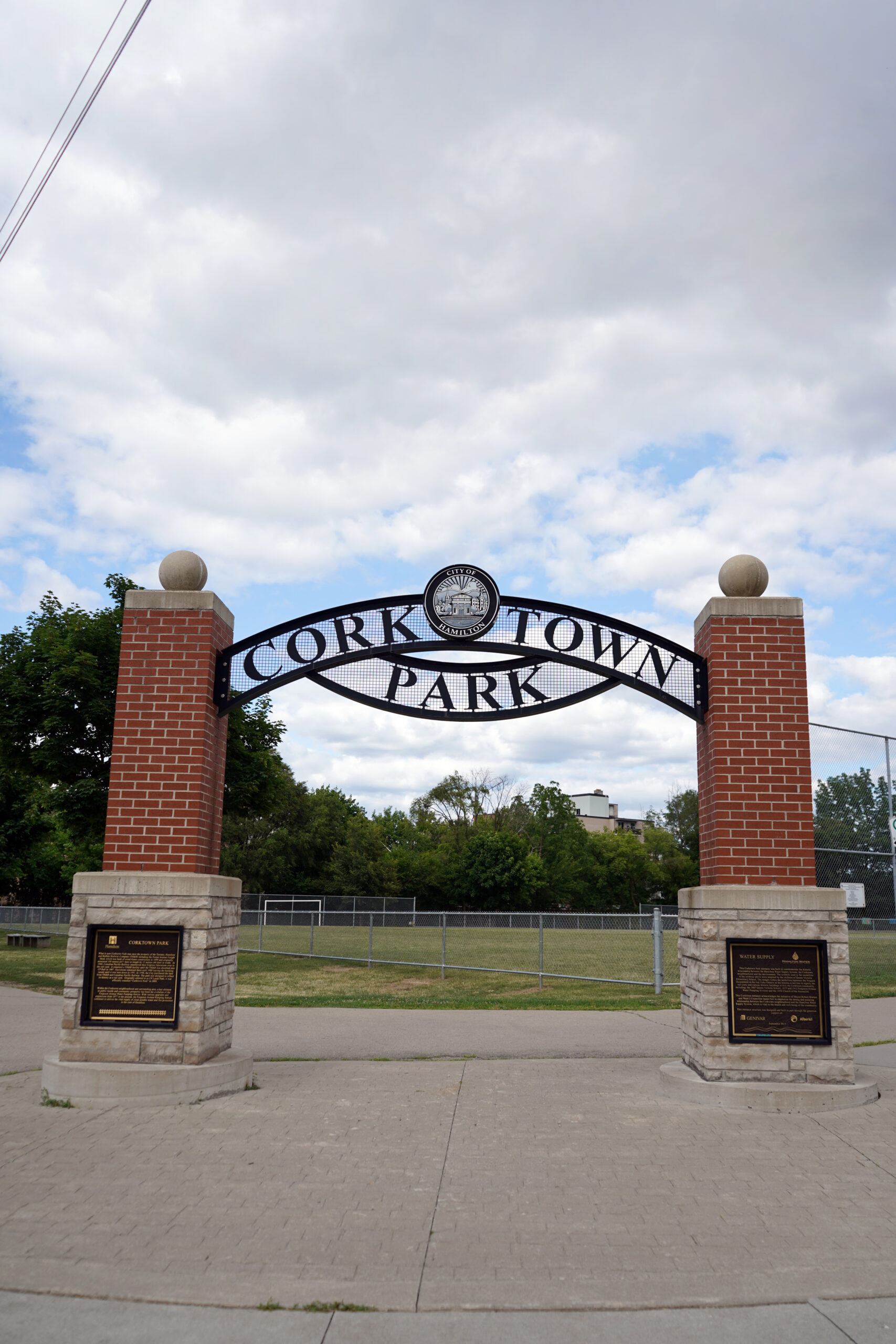 Corktown
Park
175 Ferguson Avenue S.
Some awesome green space in a beautiful neighbourhood, about 5 minutes away from The Laundry Rooms. Explore the multi-purpose courts and fields, grab a Hamilton Bike Share bicycle or relax on a bench with a good book. Corktown Park is also connected to the rail trail network, serving as a connection to the Harbour and other parts of the city.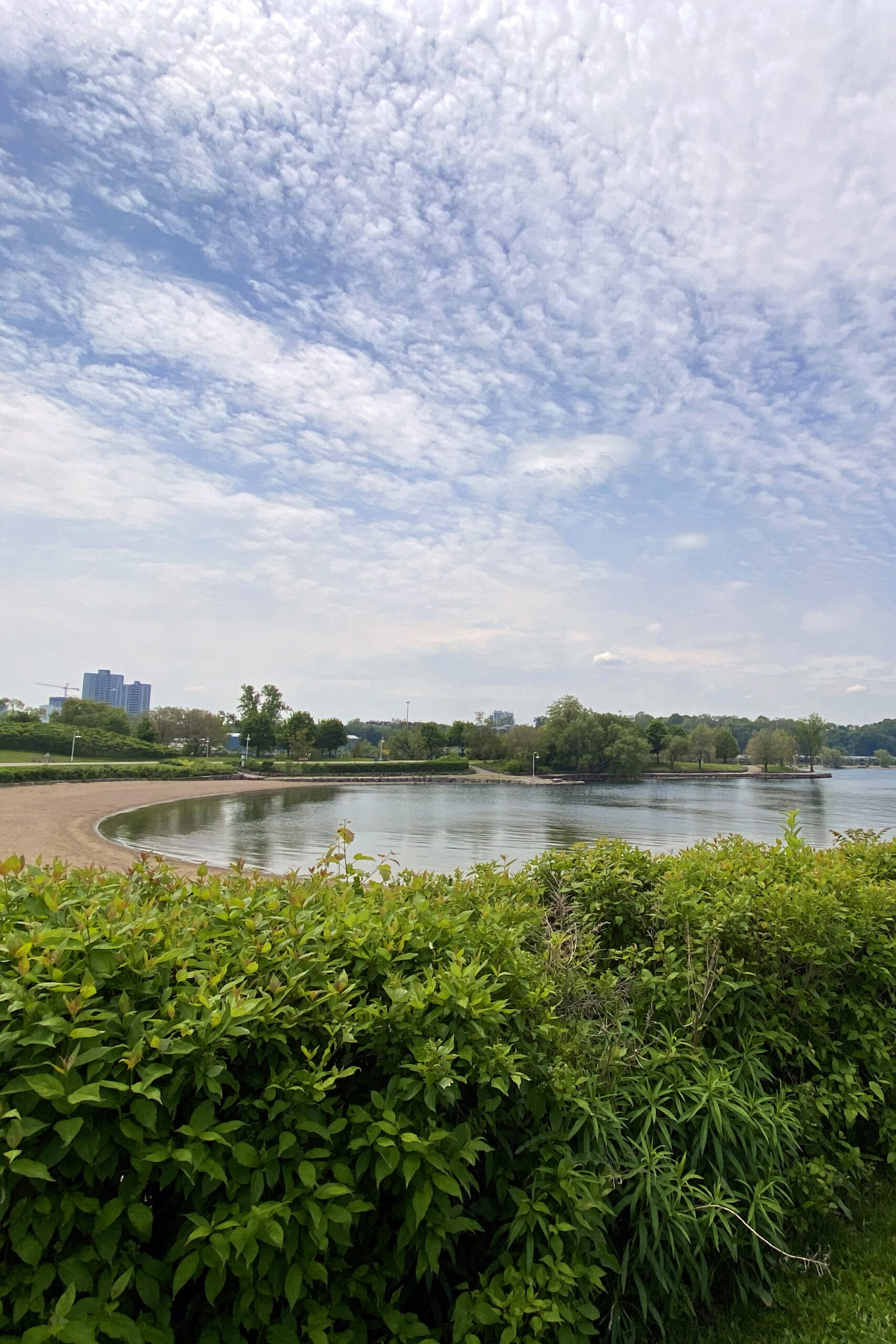 Bayfront
Park
200 Harbour Front Dr
Grab a coffee on your lunch break and take a stroll through Bayfront Park, right in the downtown core. Maybe you want to go for a weekend rollerblade or jog: this is the place you're looking for. Water babies rejoice at this 1.5km loop with access to other trails and piers, featuring plenty of green space with wildflowers, trees and picnic benches.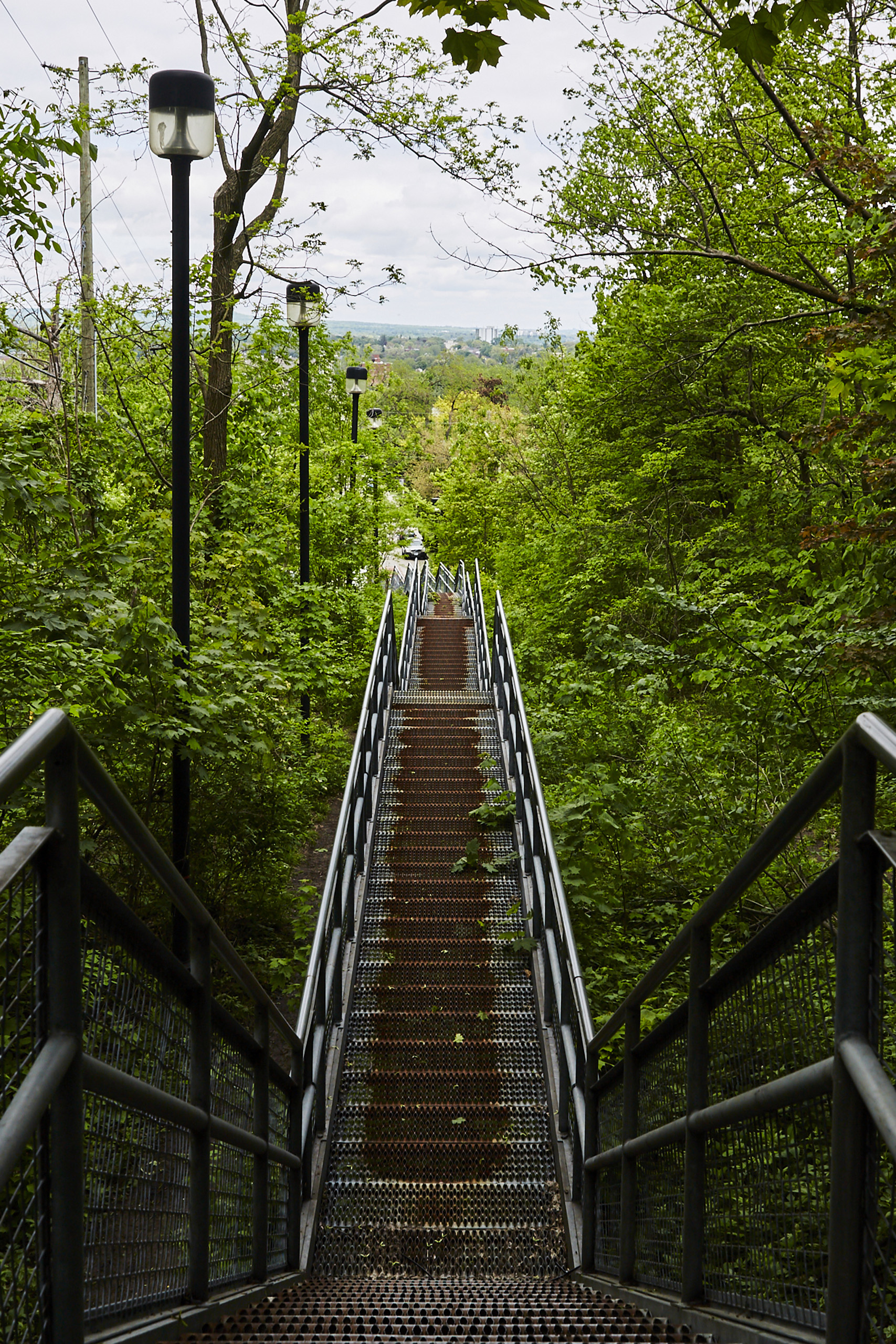 Hamilton Escarpment
Stairs
Wentworth or Claremont Access
You may hear the locals here referencing the Hamilton 'Mountain'. It's not quite the Rockies; it's our escarpment, separating the lower city from the upper city. And the best part? There are 5 sets of escarpment stairs that can be traveled on foot or bike track. The two closest stairs to The Laundry Rooms are the Claremont Access and Wentworth. Give it a go and take in those 'mountain' views.
Arts and Culture in Hamilton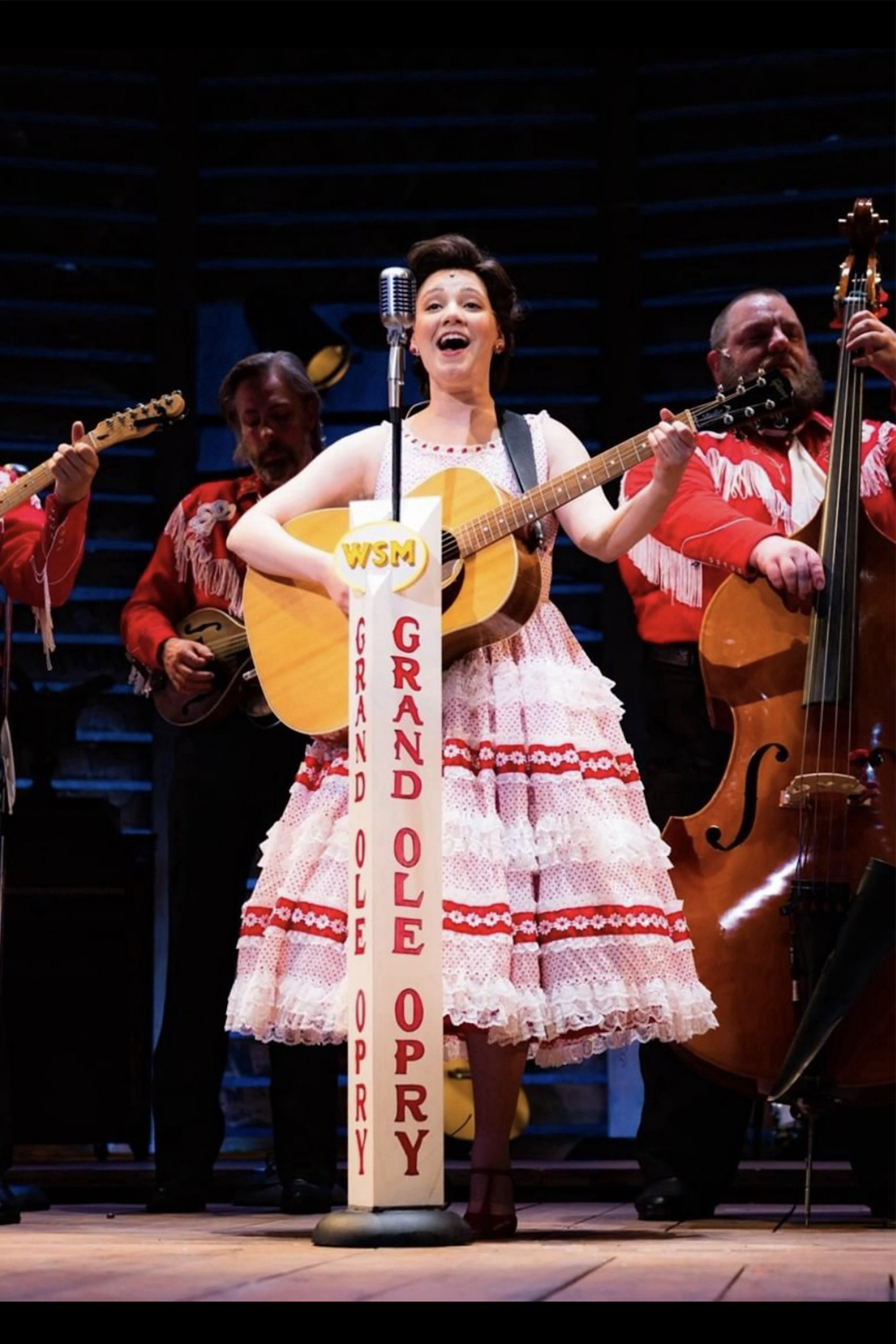 Theatre Aquarius
190 King William St.
The city's largest regional theatre nestled right in the vibrant International Village downtown. With both a main stage and a studio theatre onsite, Theatre Aquarius is dedicated to providing programming that speaks to identity, finding your voice, tolerance, chosen family and more. Their main season runs September – May of each year, check out what's on when you're downtown!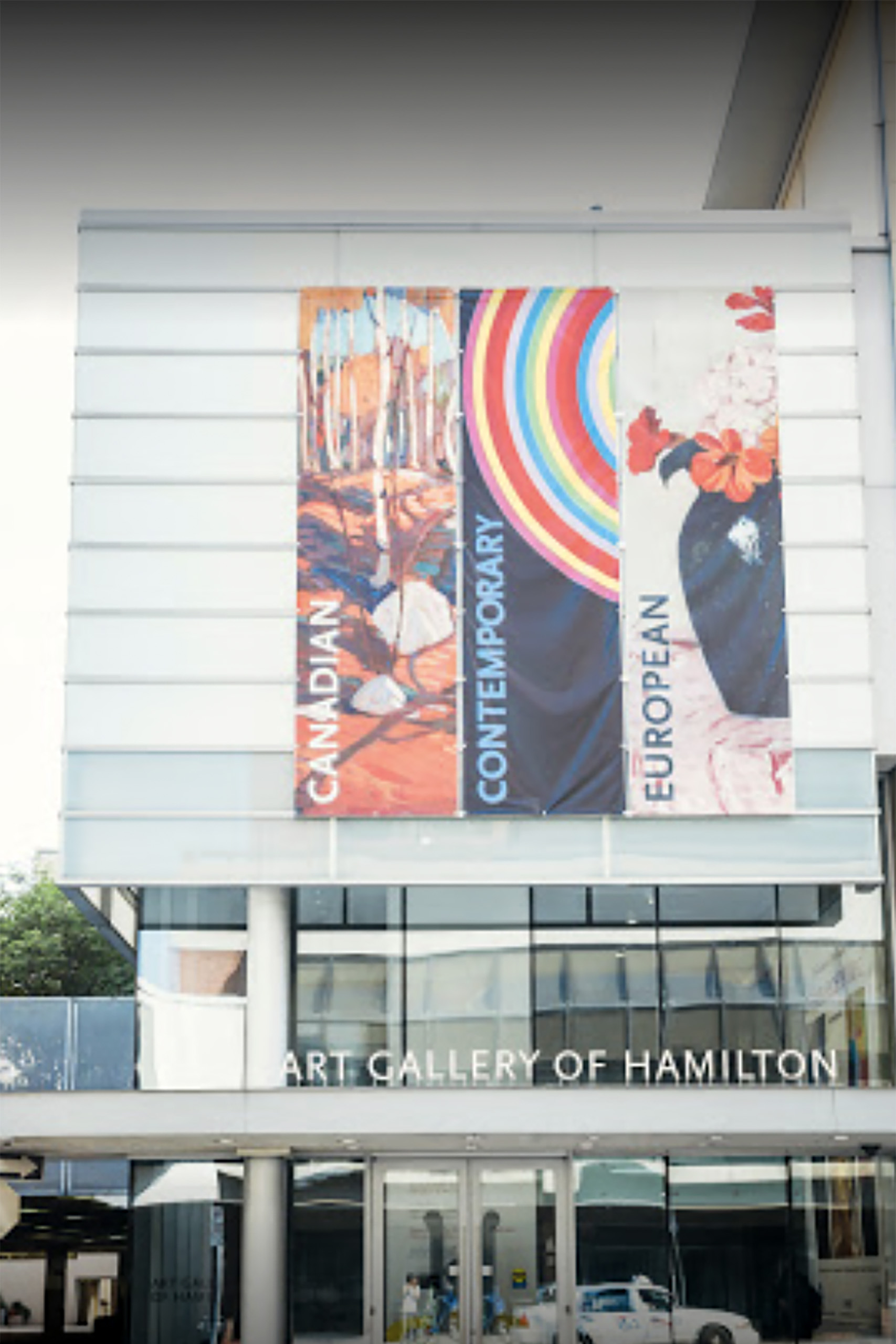 Art Gallery of Hamilton
123 King St W.
Our professional art hub in the downtown core, the Art Gallery of Hamilton is a site you want to see! Home to multiple galleries, including the permanent exhibition by Canadian artist Kim Adams: The Bruegel-Bosch Bus. The installation's base is a 1960 Volkswagen that displays a cornucopia of features from a post-industrial universe. A fun afternoon treat downtown!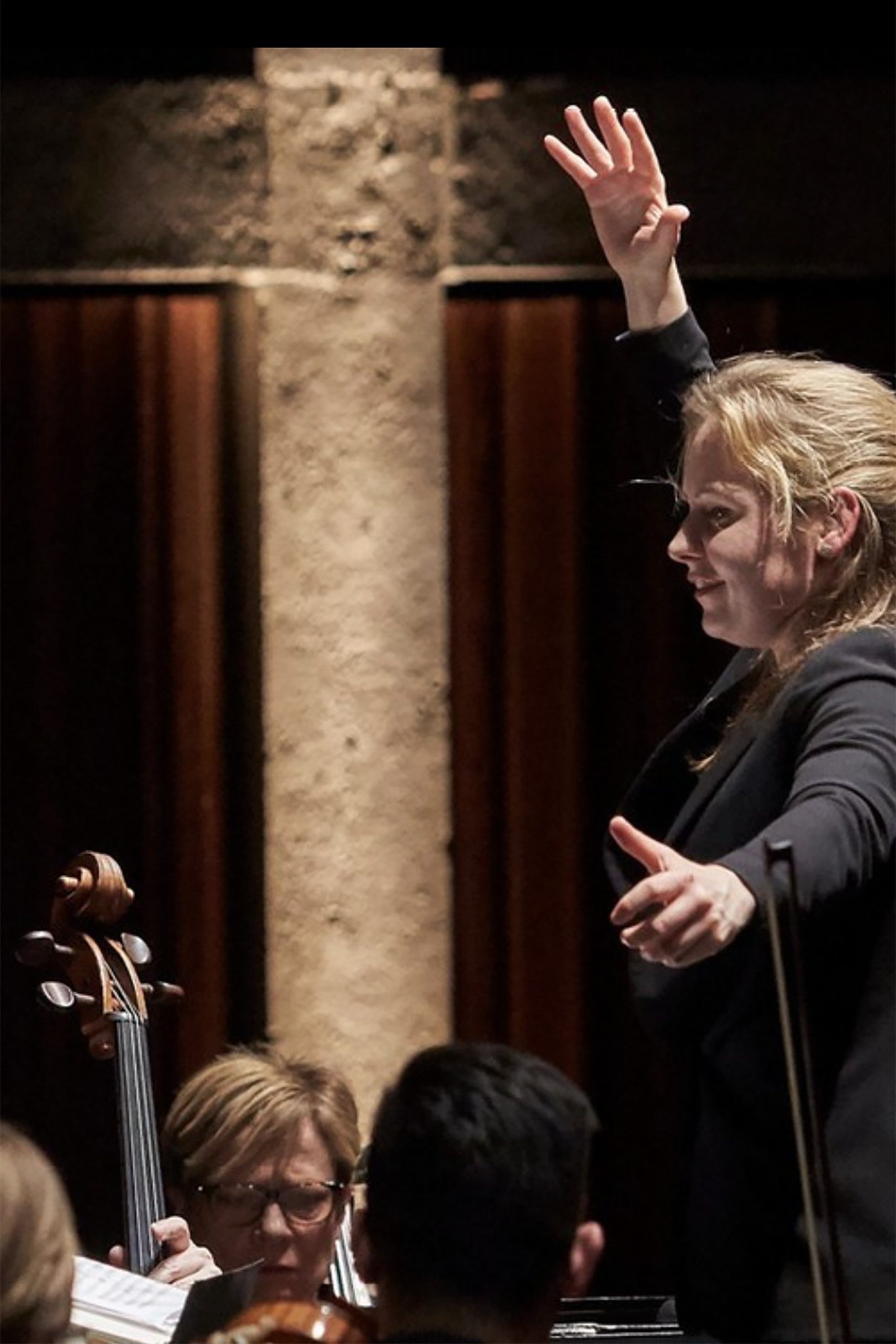 Hamilton Philharmonic Orchestra
1 Summers Lane
From pop culture homages to explorations and performances of iconic historical composers, the Hamilton Philharmonic Orchestra brings music excellence to Hamilton. Music Director Gemma New is internationally acclaimed, and brings insightful interpretations to the HPO main stage in downtown Hamilton.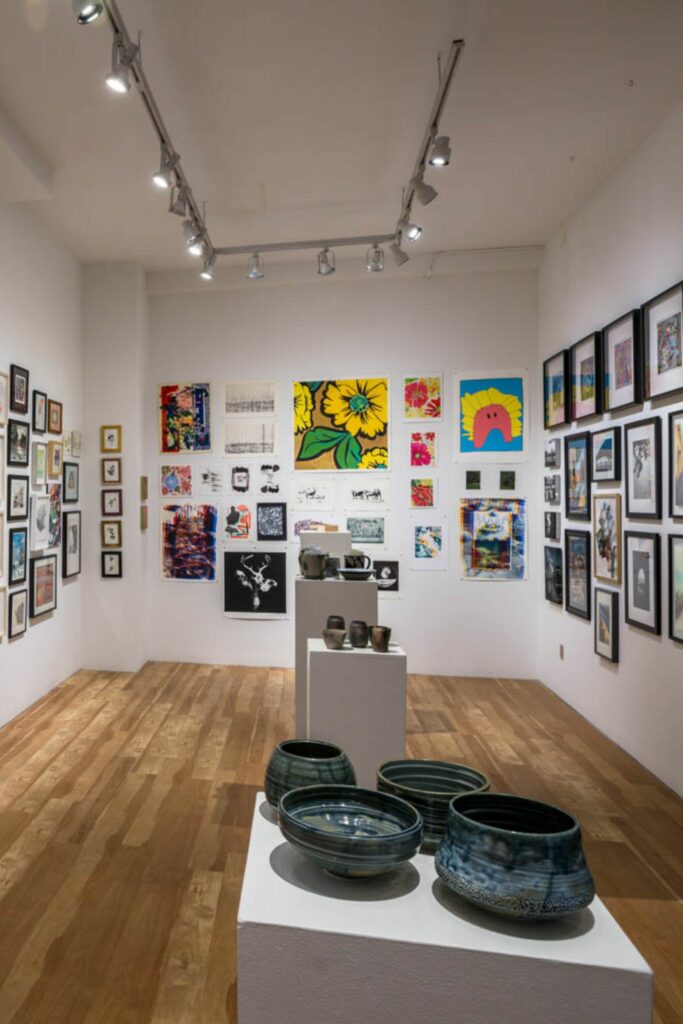 Centre[3]
173 James Street N.
Centre[3] is in the heart of the James North neighbourhood; a hub for artists and creatives. Centre[3] engages with the wider community through social practice, and collaboration through contemporary art. Open weekdays. Check it out at Artcrawl, live on James N the 2nd Friday of every month.